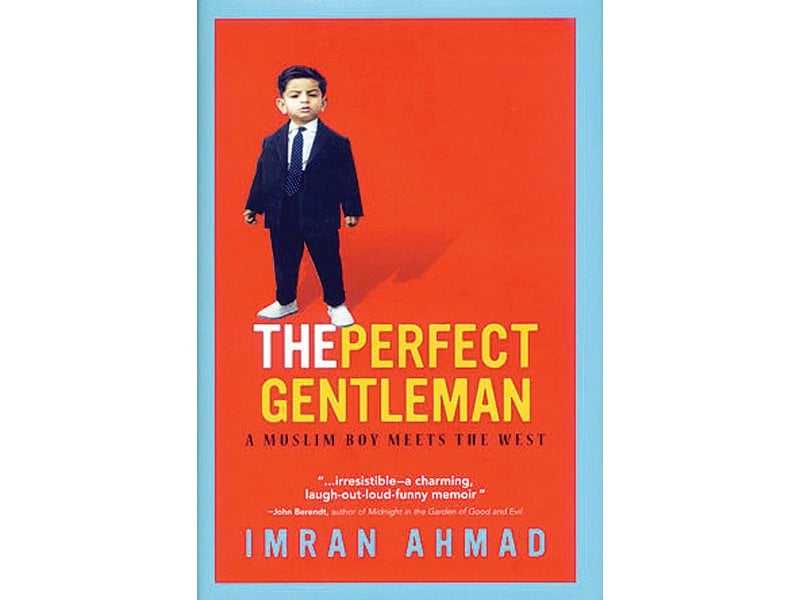 ---
Imran Ahmad's memoir, The Perfect Gentleman: A Muslim Boy Meets the West is an account of his struggle for acceptance in the multi-racial Britain of his childhood. At the time, Britain's well defined class system was an impediment to immigrant families who struggled to carve an identity of their own while clinging onto their traditions. Ahmad's narrative deals with the dilemmas of being a Pakistani immigrant — the tension between dreams and reality, cultural conformity and individuality, and scepticism and religious fundamentalism.

Each chapter is devoted to one year of Ahmad's life. Ahmad's childhood role model is Spock from Star Trek, who like Ahmad always behaves logically but is an alien in a community of 'regular' people. Because of his fascination with material success and beautiful women, young Ahmad also idealises James Bond and believes, in his childish naivety, that he looks like the famous agent. He aspires to become a doctor because his family and Spock consider science superior to other subjects.

He always finds himself torn between what is expected of him and what his mind dictates. After high school, he secures admission in Sterling University and begins his lifelong love affair with Scotland. There he falls in love with a girl named Janice and the readers cannot help laugh at his self-deceiving belief that one day he will marry her.

From an early age, Ahmad has doubts about what people take for granted, including religion and God. However, when he finds his faith weaker as compared to others, he feels guilty: "I know I shouldn't be having these thoughts. As God can read my mind and will be very angry". This essential dilemma as he tries to rationalise religion is encapsulated in this sentence: "How do we know we follow the right religion?" If he is scared of the absolute certainty of American Evangelists, he is equally sceptical of Islam as well: "If everyone on earth became Muslim, the world might turn into a very sombre place".

On the other hand, Ahmad also confesses that he loves "the heady freedom and excitement of the Western world", despite its apparent incompatibility with Islam. While he spends countless hours in the library reading about theology, especially Sufism, his secondary preoccupation is to become someone's — anyone's — boyfriend. He wants to experience romance though he knows that, in reality, his family would expect him to marry a woman of their choice. Ahmad's humour is as light and pleasant as it can get. After his continuous failure at relationships, he concludes that men are stupid, whereas, he is "particularly stupid".

The Perfect Gentleman is a coming-of-age story of a sensitive and curious mind trapped in a society divided and defined by race and religion.

Published in The Express Tribune, Sunday Magazine, February 10th, 2013.

Like Express Tribune Magazine on Facebook to stay informed and join the conversation.