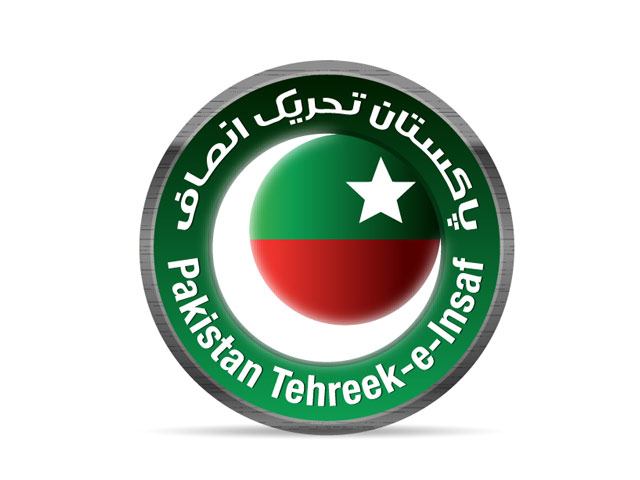 ---
ISLAMABAD/ LAHORE:



The Pakistan Tehreek-e-Insaf (PTI) on Tuesday called for the reconstitution of the Election Commission of Pakistan (ECP), while expressing concern over its failure to implement the Supreme Court's directives to conduct delimitation and voters' verification in Karachi.




The political strategy committee (PSC) of the party, chaired by PTI chief Imran Khan, expressed full confidence in chief election commissioner, but called for the fresh appointment of four provincial election commissioners, labeling the existing commissioners as partisan.

"The four members of the ECP appointed by the provincial governments should be appointed afresh and only non-partisan individuals should be appointed to overlook the polls," said a statement issued by the PTI after the committee meeting.

The meeting raised concerns over the poor performance of the commission with regards to the implementation of the apex court's orders, as well as looking into the misuse of state resources by the federal and Punjab governments.

The meeting reviewed ECP's performance with a specific reference to the Supreme Court's verdict to conduct delimitations and voters' verification drive in Karachi and the misuse of taxpayers' money by the federal and provincial governments.

The meeting also reiterated its demand for the resignation of President Asif Ali Zardari, stating that being also the co-Chairman of Pakistan Peoples Party he could not guarantee fair and impartial elections. His stay in the presidency would make the election process doubtful, the meeting observed.

Speaking on possible electoral alliances with other parties, the PSC reiterated its stance that the PTI was ready to engage in talks with those parties which are not part of the federal or provincial governments.




The committee observed that despite several letters written and evidence produced to CEC Ebrahim about the misuse of taxpayers' money for election campaigns by the federal and provincial governments, the Election Commission has yet to take any action to bring an end to this practice.

The PSC also discussed the 'jobs-for-votes policy' of the federal and provincial governments, stating that despite ECP banning new inductions, jobs were being doled out to people with notifications being issued in back-dates.

It said the government should take all necessary steps to ensure free, fair and transparent elections.

Possible MWM alliance

PTI president Makhdoom Javed Hashmi also met Secretary General Majlis Wahdatul Muslimeen (MWM) Ameen Shahidi and discussed a possible political alliance in the upcoming elections. Hashmi said his party was striving to bring all anti-status quo forces together.

"Upcoming elections are very crucial for the country and all the political parties will have to be united on a one point agenda to save the country," Hashmi said after the meeting.

Shahidi said MWM will support any party that wanted to materialise the dreams of making a strong and prosperous Pakistan. "Views of our party and PTI are similar on the national issues," he claimed.

Published in The Express Tribune, February 6th, 2013.