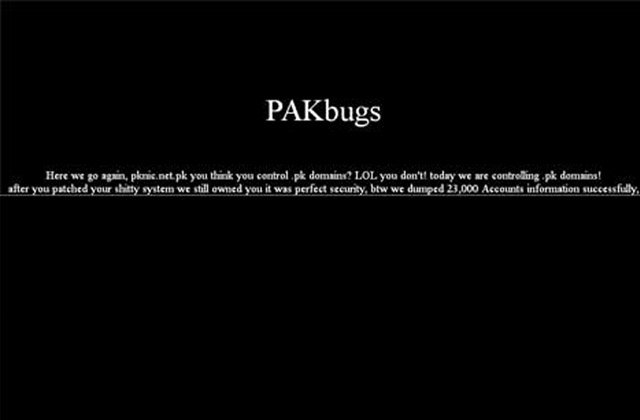 ---
KARACHI: The websites of The News International and Daily Jang were affected as PKNIC – the .pk domain name registry – was hacked on Monday.

According to Khaleej Times, the hackers claimed that they controlled the ".pk domains".

A messaged by the hackers stated:

"Here we go again, pknic.net.pk you think you control .pk domains? LOL you don't! today we are controlling .pk domains! after you patched your ...system we still owned you it was perfect security, btw we dumped 23,000 Accounts information successfully, including government news blogs forums etc etc..."

Earlier, a group of Pakistani hackers had revealed weaknesses in the registry.

In November 2012, google.com.pk, along with 284 other .pk domains, was hacked. Microsoft.pk, apple.pk, paypal.pk, ebay.pk, blogspot.pk, chrome.pk and cisco.pk were among the pages defaced.