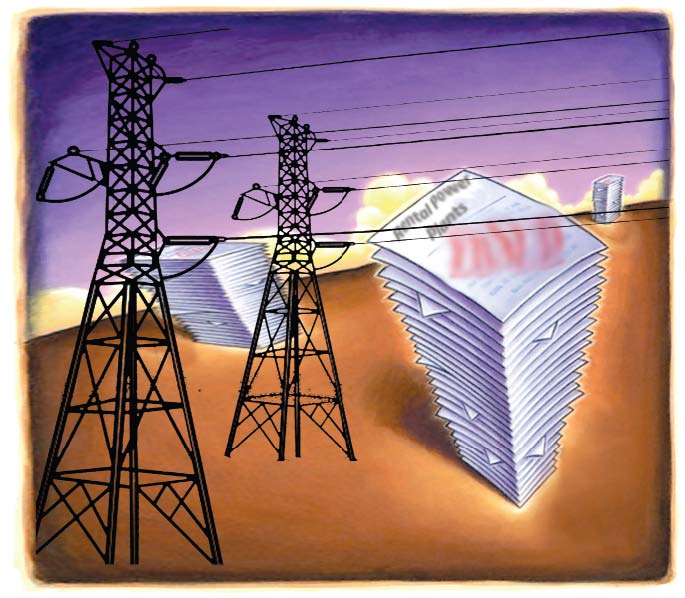 ---
LAHORE:



An application has been filed before the Supreme Court's Lahore registry that seeks to restrain three officers and an additional prosecutor general of the National Accountability Bureau (NAB) from exercising their powers till the apex court rules on the Rental Power Projects case.




The applicant, Advocate Shahenshah Shamil Piracha, has prayed that the court stop NAB Chairman Fasih Bukhari, its Punjab Director General Khursheed Anwar Bhinder, HR & Finance Director General KAusar Iqbal and a Rawalpindi Additional Prosecutor General Rana Zahid Mahmood from interfering in the investigation of the Rental Power Projects (RPPs) corruption case.

The civil miscellaneous application has been filed in an already-pending case before the Supreme Court.

The applicant has also prayed that the court allow him to become a 'necessary party' in the case as a public interest litigant.

The petitioner, through Advocate Muhammad Azhar Siddique, has submitted that in the interest of justice and fair play a special public prosecutor be appointed in the above case and other cases of corruption that fall in the jurisdiction of the bureau.

The petitioner has also requested the court to issue appropriate directions to the federal government for appointing a Judicial Commission, under the chairmanship of a serving judge of the Supreme Court, as has been suggested by the father of Kamran Faisal, a NAB officer who allegedly committed suicide.




The petitioner has submitted that the RPPs case had involved corruption on a huge scale.

The public, he says, has been deprived of their money and also a necessity of life: electricity.

He alleges that "from the first day" the NAB chairman, prosecutors and other officials have tried to protect those responsible.

The petitioner has said that he wants to place "relevant record" before the court. He added that on May 26, 2011 a division bench had restrained NAB (Rawalpindi) DG – who also had the additional charge as Punjab additional director.

The petitioner has also submitted the Faisal's death was "suspicious".

He alleges that Faisal had refused his bosses' request that the prime minister be declared innocent in the RPPs case.

The bureau's top officials then told the political leaders about this and suggested that they deal with the officer on their own, says the petitioner.




The NAB chairman, says Piracha, told the SC that the references referred by the IOs had lacked evidence against the accused, including the prime minister. He adds that the chairman's statement is contrary to the facts.

The truth would have been exposed had Faisal made it to the January 23 hearing of the case, claims the petitioner. The officer was killed so that the NAB did not have to file references against the incumbent PM and other influential accused, he alleges.

The petitioner has also accused the DG (HR) Kausar Iqbal of interfering with the investigation.

Piracha has also attached a letter issued by Iqbal with his application.

Published in The Express Tribune, January 24th, 2013.