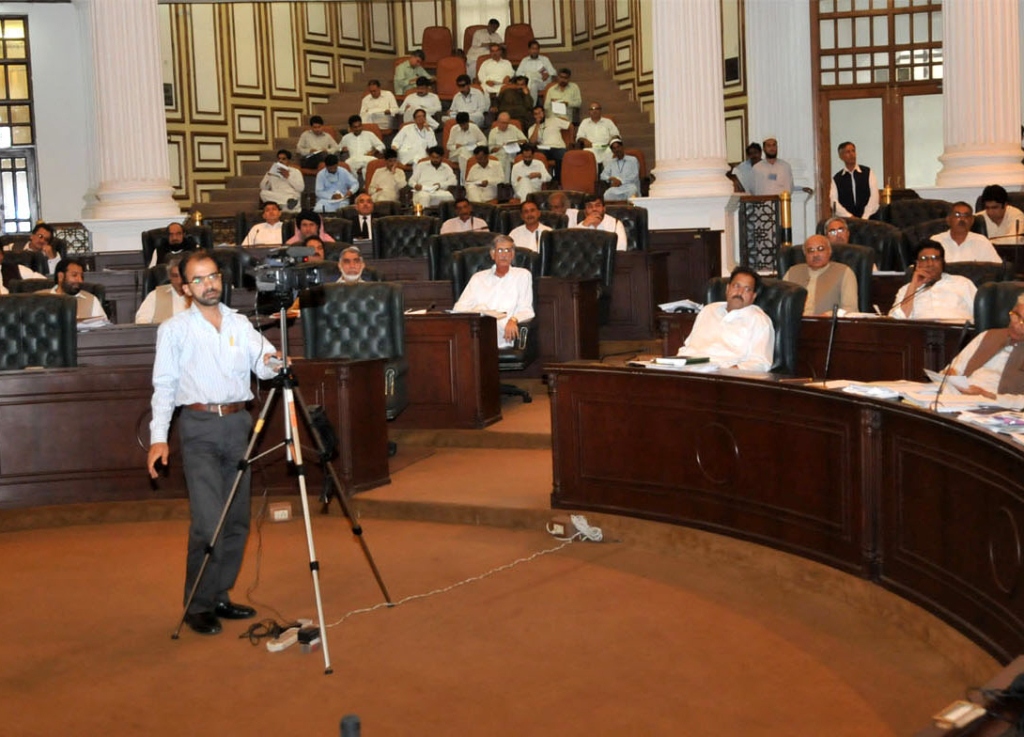 ---
PESHAWAR:



The Khyber-Pakhtunkhwa (K-P) assembly has been in session for almost a month. However, recent events have cast a shadow on the assembly's proceedings and affected its agenda.




The current session started on December 10, 2012, with a 10-day recess following the death of senior provincial minister Bashir Ahmed Bilour in a suicide attack on December 22.

During this short session, K-P has witnessed a surge in violence, Lahore High Court's controversial verdict on the Kalabagh Dam, a brazen attack on the Bacha Khan International Airport, the execution of 21 levies personnel, killings of polio workers, murders of NGO workers in Swabi and the most recent killings of 18 civilians in Bara.

In addition to these, the long march of Dr Tahirul Qadri also consumed much of the assembly's time.

On Friday, the Bara killings were the most deliberated over issue. It was raised as a point of order following the question hour, and took over an hour of the proceedings.

When the session was adjourned at 7pm, discussions on a report about K-P affairs and an adjournment motion by MPA Ateefur Rehman on prolonged power cuts were deferred for later.

The K-P Transplantation Authority Ordinance 2012, Elimination of Custom of Ghag Ordinance 2012, K-P Payment of Wages Bill 2012 and K-P Private Schools Regulatory Authority Bill 2012 were all introduced in the assembly on December 10.

All the bills except the one on the elimination of Ghag were sent to concerned committees for further deliberation.

On January 8, K-P assembly passed the bill calling for elimination of Ghag. On January 14, the assembly unanimously passed three bills, including K-P Universities Amendment Bill 2013, K-P Services Academy Bill 2013 and Travel Agencies Amendment Bill.

The amendments made to Travel Agencies Amendment Bill were verbal. The bill's presenter, provincial sports and tourism minister Syed Aqil Shah, agreed to the amendments to a section about fines, but asked MPA Saqibullah Khan Chamkani, who proposed the revisions, to decrease the amount of the suggested fines.

During this session, the one improvement the assembly has seen over the past few weeks is the regular attendance of ministers. At the beginning of the session, only a few ministers showed up. But now a majority of ministers attend sessions.

Questions, points of orders and adjournment motions, however, are still being deferred due to the absence of concerned ministers.

This is perhaps, a sign of decreasing interest because the session is likely to be the last before the end of the K-P assembly's tenure, which is just 23 days short of completing its 100-day parliamentary year.

Published in The Express Tribune, January 20th, 2013.