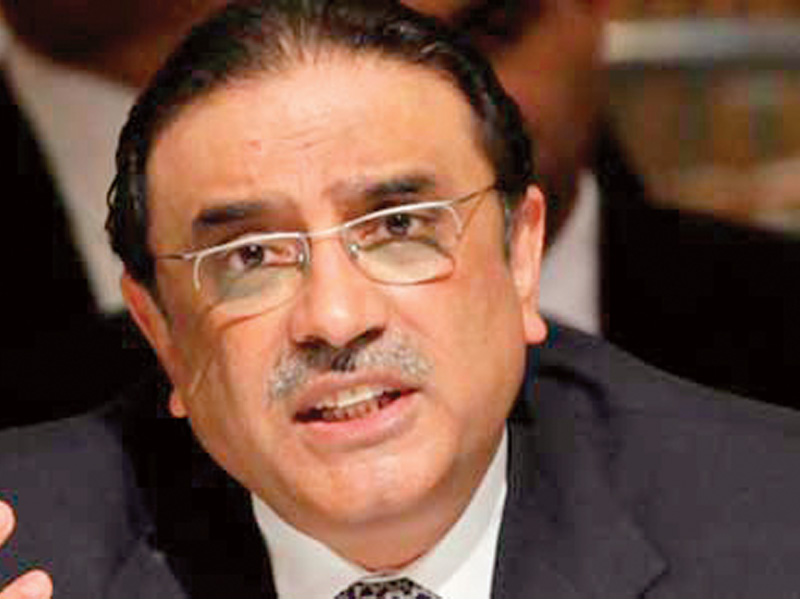 ---
KARACHI: President Asif Ali Zardari issued a presidential proclamation, imposing governor's rule in Balochistan, Express News reported on Monday.

Taking notice of the deteriorating security situation, Zardari has decided to visit the turbulent province and meet all the stakeholders.

Under governor's rule, the powers of the provincial government will now be transferred to the National Assembly in the absence of a provincial legislature for necessary legislation. The governor with a small cabinet will govern the province under the emergency rule till fresh elections are held.

The rule will be imposed for 60 days.

The declaration follows Prime Minister Raja Pervaiz Ashraf's decision to invoke Article 234 of the Constitution and declare a state of emergency in the province.

The move comes in response to protests by members of Hazara community at the site of January 10 twin bombings in Quetta. The protesters held vigil beside the shrouded bodies for three days in row, demanding that the army take control of Quetta.

'Governor's rule not against democracy'

Information Minister Qamar Zaman Kaira said the decision to impose governor's rule in Balochistan was based on consensus taken after consultation with all the stakeholders including the political parties, Radio Pakistan reported.

Kaira said the step was in accordance with the Constitution and was not against the democratic norms.

Regretting the loss of precious lives in Quetta blasts on January 10' Kaira said the members of Hazara community resorted to a powerful mode of protest by not burying the victims of the sectarian attack.