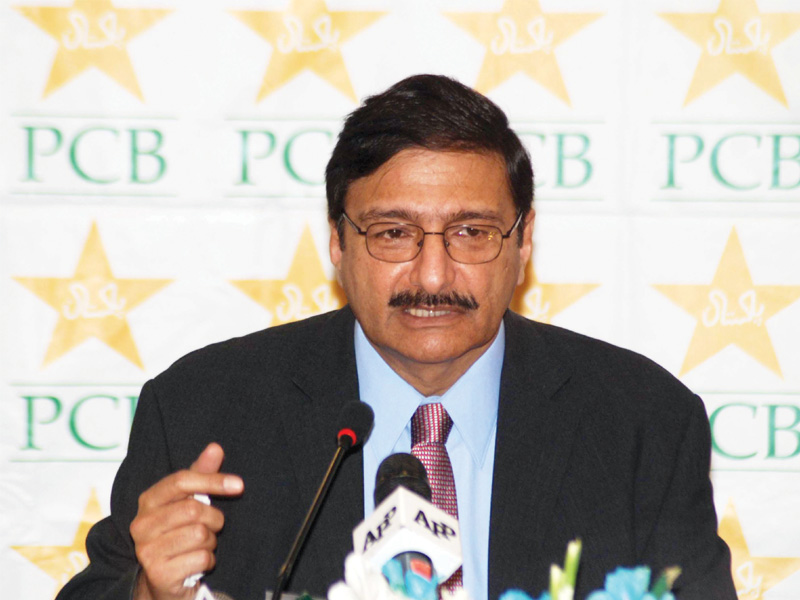 ---
KARACHI: The Pakistan Cricket Board (PCB) did not hesitate to send the national team to India after receiving the India board's invitation, but the response was not the same when they were asked to make a return visit.

The PCB officials including chairman Zaka Ashraf held a series of meetings with their counterparts during the recently-concluded limited-overs series, where they proposed India to tour Pakistan in August.

However, according to an official close to the matter, the Board of Control for Cricket in India (BCCI) conveyed that it was not possible for them to make a commitment on a return tour as of yet.

"They are not willing to tour Pakistan due to security concerns," the official told The Express Tribune before adding that the BCCI had also rejected the proposal of playing Pakistan at a neutral venue. "They don't have a policy of playing series at neutral venues and they are unwilling to change it."

However, the official further stated that the series could still be possible as the BCCI was considering the proposal to let PCB host the series in India.

Glancing back in time, while most of the cricket fraternity hailed the India tour, many former cricket officials including former International Cricket Council president Ehsan Mani opposed the team's visit to India. According to him, it had been Pakistan's turn to host them, and by doing the opposite, they were to lose the chance of earning substantial revenues.

Mani had also advised the board to get confirmation of a return visit from the BCCI before agreeing to tour India.

PCB chief remains optimistic

Meanwhile, the PCB chairman negated the impression that India have refused to visit Pakistan.

"No decisive talks have been made yet," Ashraf told reporters in Lahore on return from New Delhi. "The discussions are underway and hopefully India will come to Pakistan.

"We have proposed to hold our home series in India. This was discussed in my meetings with them, details of which I cannot reveal right now."

Despite the announcement of tour cancellation from Bangladesh, the PCF chief said the proposed series with India was still on.

"They haven't refused and the tour is on. It's the schedule which is being worked out."

Published in The Express Tribune, January 8th, 2013.
COMMENTS (55)
Comments are moderated and generally will be posted if they are on-topic and not abusive.
For more information, please see our Comments FAQ