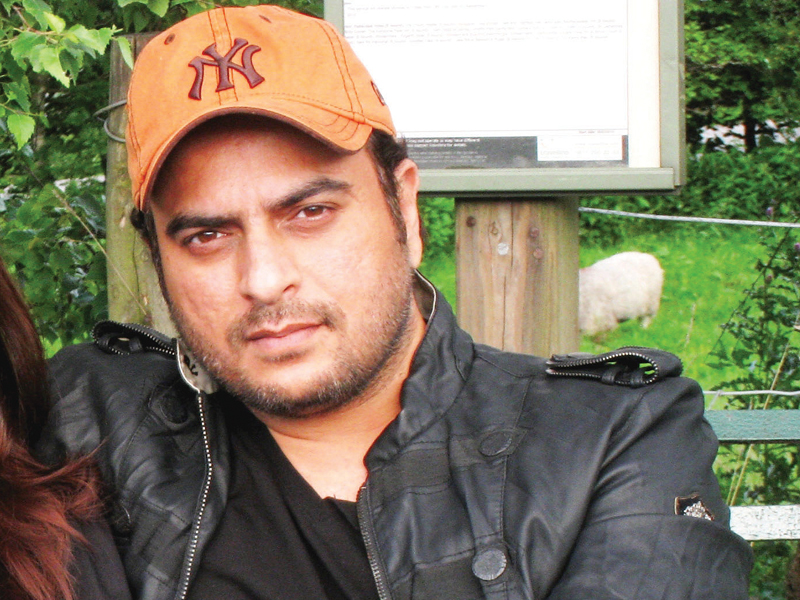 ---
LAHORE:



Musician Shiraz Uppal has made waves with his melodious voice; his songs such as Tera Te Mera, Mann Ja Ve and Roya Re were frequently played on music and radio channels and earned him quite a fan following. So last year in March, when Uppal quit the music scene to embark on a spiritual journey in the name of religion, his admirers and music lovers were stunned that after the exit of stars like Junaid Jamshed, Najam Sheraz and Ali Haider from the music scene, another talented artist would no longer be making music. Now here's the good news: Uppal has returned to the music scene and will be delivering soul-searching music once again.




When announcing his exit, Uppal had said that the industry seemed "stale" to him, and that he kept falling ill in a "strange" manner because of late night rehearsals. But in a recent interview with The Express Tribune, Uppal explained that he started studying the religious implications of music in Islam. "There were varied views on the applicability of music in Islam; some Islamic scholars argue that music is strictly prohibited," he said. He continued, saying that music is his life and passion and that giving it up was a radical change for him. "I had forced myself to give up something that I had done for 22 years."




Justifying his return to music, Uppal said: "My point is, look at Pakistan or Saudi Arabia — they are Islamic countries; they have anthems that incorporate music or tunes. Even our army marches to the beat of a drum!"

Uppal, who is usually a subdued and quiet person, spoke fervently about his decision to come back. He explained that his wife was also being treated for cancer while he spent his time away from music. It was during this period that he left everything and moved to America, where he stayed for several months. His famed SU studios, where leading artists such as Atif Aslam, Noori and Fariha Parvez recorded their music, was liquidated and sold in a short period of time.

"I sold everything for the price of peanuts," says Uppal, who has upgraded and breathed new life into his studio. "While in America, I saw the way music was being used; it was seen as a cure for illnesses, so I started to question myself: how could music be bad?"

While he was in America in, he received a call from AR Rahman, who asked him to participate in the One World Peace concert in October 2012. He told Uppal that they would sing two qawwalis, Kun Faya Kun and Khwaja Meray Paas in a 10 minute set. It was at this concert that Uppal realised the power music has in promoting humanity, he said.

"I realised that God has gifted me with music to communicate with people. As a Pakistani, how many people have had the opportunity to perform in a World Peace Concert? " he asks.

"There was nothing wrong with my songs; they were just romantic songs that were delivering a message of peace and love. I write the romantic songs for my wife," he said with a smile.

"Regardless of wealth and worldly possessions, I still felt that I lacked inner peace," says Uppal. "I related [this feeling] to music; I thought I was doing something wrong."

Following the World Peace Concert, Uppal returned from the US. Having set up his studio again, Uppal says that he has several projects in the pipeline; foremost is his personal album. "I have to come up with my new album because it's been a while and there is a lot of music left inside," says Uppal. While he did not specify when the release is scheduled, he does give glad tidings by saying that his doors are now open and that he will be producing music as well.

"I learnt one thing while I was away, which is never disclose your projects until they are done, when they finish the world will know about them," he said.

Published in The Express Tribune, January 4th, 2013.                

Like Life & Style on Facebook for the latest in fashion, gossip and entertainment.