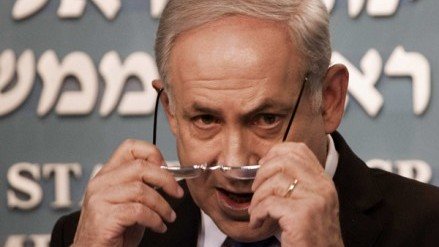 ---
JERUSALEM: Israeli Prime Minister Benjamin Netanyahu has dropped plans to attend an international nuclear summit in Washington next week and will instead be represented by Intelligence and Atomic Energy Minister Dan Meridor, Israeli government officials told AFP early Friday.

The officials, speaking on condition of anonymity, would not comment further but Israeli media said Netanyahu was concerned that Islamic states attending the conference planned to press for Israel to open its own nuclear facilities to international inspection.

Foreign military experts believe Israel has an arsenal of several hundred nuclear weapons, but Israel has long refused to confirm or deny reports of its nuclear arsenal. Like nuclear-armed countries India, Pakistan and North Korea, Israel has not signed the nuclear Non-Proliferation Treaty, in order to avoid inspections by the Vienna-based International Atomic Energy Agency.

On Wednesday Netanyahu told a press conference at his Jerusalem office that he intended to attend the Washington conference, convened by US President Barack Obama, and to press there for stringent sanctions against Iran.

Israel shares the US conviction that Iran, its arch-foe, is seeking to obtain nuclear weapons, a claim Tehran denies.

In his comments on Wednesday Netanyahu appeared unworried that his presence at the summit could turn the nuclear spotlight onto Israel. "I'm not concerned that anyone will think that Israel is a terrorist regime," he said.

"Everybody knows a terrorist and rogue regime when they see one, and believe me they see quite a few around Israel."

The sole, if undeclared, nuclear-armed power in the Middle East, the Jewish state has repeatedly said it would not rule out a military option in dealing with Iran.

Israel has never publicly acknowledged it has nuclear weapons and has maintained a policy of deliberate ambiguity since it inaugurated its Dimona nuclear reactor in the Negev desert in 1965.

For the past four decades, Israeli governments have insisted the Jewish state will not be the first to introduce nuclear weapons to the Middle East. In a slight departure from the usual wording, Israel's ambassador to Washington, Michael Oren, said in an interview with CNN last year that "to introduce" meant "to deploy."

In 1969, Israeli leaders undertook not to make any statement on their country's nuclear potential or carry out any nuclear test, while Washington agreed to refrain from exerting pressure on the issue.

The Israeli programme is under military censorship.
COMMENTS
Comments are moderated and generally will be posted if they are on-topic and not abusive.
For more information, please see our Comments FAQ