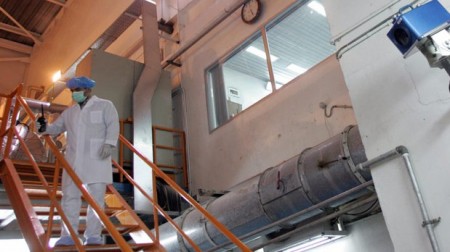 ---
NEW YORK:
Envoys of six major world powers have met for nearly three hours in New York to weigh new UN sanctions on Iran.
The details of the meeting have not been disclosed, but US Ambassador to UN Susan Rice said the discussions were worthwhile. She said further meetings will also be held in New York and in other world capitals to discuss the sanctions.
China's UN Ambassador Li Bao-dong said a diplomatic solution will be pursued to persuade Iran to halt its uranium enrichment programme.
The six major world powers include America, Britain, Russia, France, Germany and China.