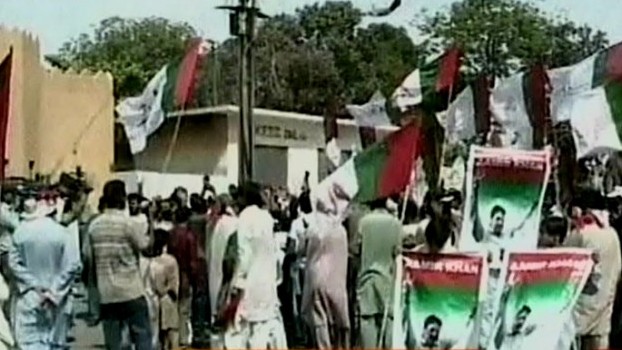 ---
KARACHI:
A court in Karachi has sentenced MQM Haqiqi leaders Afaq Ahmed Khan and Amir Khan, who are also real brothers, to life in imprisonment
Legal proceedings against both the brothers started after their arrest in 2004. The accused were kept in the Karachi Central Jail.
One of the accused, Afaq Ahmed has also been nominated in a case of illegal possession of weapons.
The case was last heard on the 10th of March with the verdict announced today.
After the verdict, security has been beefed up in the area, with roads being closed for traffic. A large number of party workers have gathered near the jail, where the case was being heard.