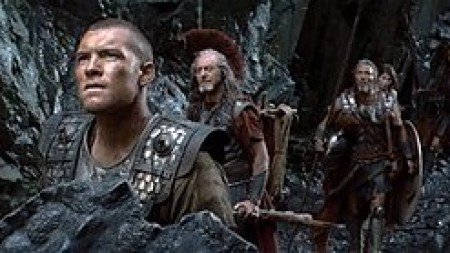 ---
LOS ANGELES:
The new action flick 'Clash of the Titans' has amazed cinema-goers and has dominated the standings this weekend.
The Greek mythology blockbuster is a remake of the 1981 movie sword-and-sandals. The film has stunned the fans with its powerful 3D animations. It stars 'Avatar' actor Sam Worthington as Perseus, while Liam Neeson and Ralph Fiennes play feuding gods Zeus and Hades.
Meanwhile, "Why did i get married too?" has secured second place, while the third spot has gone to animated adventure "How to train your Dragon".
COMMENTS
Comments are moderated and generally will be posted if they are on-topic and not abusive.
For more information, please see our Comments FAQ