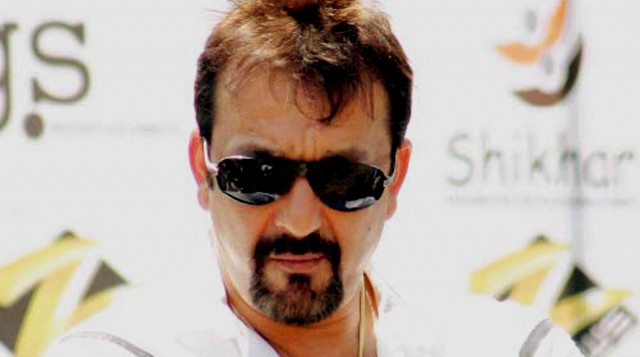 ---
While Bollywood actors like Anil Kapoor, Sanjay Dutt, Shah Rukh Khan and Imran Khan reached Johannesburg to watch the World Cup final between Netherlands and Spain, some football lovers from the industry had to give the match a miss.

Football fever seemed to have taken Bollywood by storm. Following the sport religiously and tweeting through the matches is one thing. But this time, celebrities spoke louder than words with their presence at the World Cup final in Johannesburg.

Sanjay Dutt

Sanjay Dutt left his pregnant wife in Mumbai for the finals. He decided to be in South Africa with his two best friends. Dutt, who had been predicting results throughout the World Cup exulted with his tweet, "Spain all the way."

"I wouldn't miss the World Cup for the world. I'm the hugest football fan. I place it above cricket in my scheme of joy. I watched the silliest of games in the World Cup. For the finals, I had to be here," said the actor.

Shah Rukh Khan

Shah Rukh Khan could not find a better way to spend some time off with his family. "Now off to party with the beautiful kids, beautiful country, beautiful game, beautiful holiday," Khan tweeted. And the final was enough to make their day. "Everything awesome in the stadium except the game," Khan tweeted during the match.

Anil Kapoor

Anil Kapoor had almost cancelled his plans.

According to the actor, "Some work had come up. It looked like I wouldn't be able to go to Johannesburg, though I had packed and booked seats at the stadium. But I finally did make it. I am the brand ambassador and this is the biggest sports event," said Kapoor as he left for South Africa.

Though many made it to the big event, not every star was lucky enough to pull some time out. Football lovers from Bollywood who had to miss the event are actors Salman Khan and Ranbir Kapoor, who are shooting in Colombo and Delhi, respectively. Karan Johar went to a party at Maheep Kapoor's house in Mumbai and posted photographs of fellow attendees, including Kareena Kapoor and Malaika and Amrita Arora. IANS

With additional information from News Desk

Published in The Express Tribune, July 13th, 2010.
COMMENTS
Comments are moderated and generally will be posted if they are on-topic and not abusive.
For more information, please see our Comments FAQ