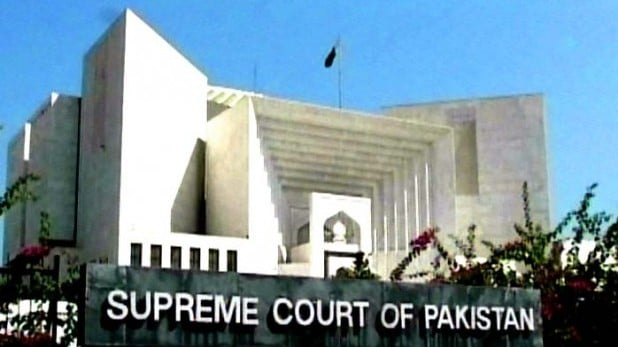 ---
ISLAMABAD: Supreme Court Registrar Dr Faqir Hussain has said that a paradigm shift is needed to devise a law which may decrease the load of thousands of prisoners languishing in various jails for years because of pendency of their cases in courts.

Talking to The Express Tribune on Sunday the SC Registrar said the main objective of the meeting of registrars of Federal Shariat Court & high courts, provincial prosecutors general and inspectors general (prisons) was to evolve strategies for monitoring the working of courts, prosecution and prison departments to achieve the targets set in the National Judicial Policy, 2009.

Dr Faqir voiced hope that the recommendations of the meeting under the New Judicial Policy will reduce the pressure of prisoners in jails. The recommendations of the meeting held at the Supreme Court Building on Saturday evening will be sent to the CJP, he added.

"Registrars of high courts should convene meetings of prosecutors general, IGPs and advocates general for monitoring the performance of investigation agencies and early completion of investigations of prisoners," he said.

"There were 83,000 prisoners in various jails of Sindh and Punjab, who were three times the capacity of jails prior to the implementation of National Judicial Policy," he quoted the DIG (prisons) Punjab and Sindh as informing the meeting.

However, because of quick disposal of cases, the figure has been decreased to 51,000 in Punjab and 13,500 in Sindh.

The registrar of the apex court was also informed that the high courts have directed the judges to fix the old cases in such a manner that in each case proceeding are conducted and no such case is adjourned beyond 15 days.

Registrars of high courts committed that by adopting a mechanism of prioritising the old cases and minimising unnecessary adjournments it is hoped that the oldest cases would be decided up to July 31, 2010.

Published in The Express Tribune, July 12th, 2010.
COMMENTS
Comments are moderated and generally will be posted if they are on-topic and not abusive.
For more information, please see our Comments FAQ