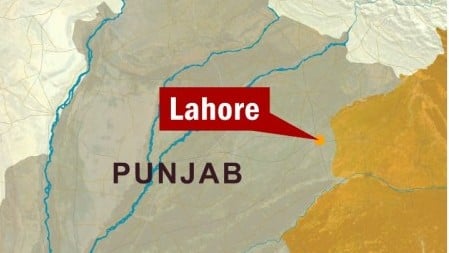 ---
LAHORE: Challenging the Punjab government to run its affairs without the support of PCS officers, the Provincial Management Service (PMS) Officers' Association gave a seven-day deadline extension for their grievances to be redressed.

The deadline was issued by the association's president, Rai Manzoor Hussain Nasir, during a general body meeting on Monday. Nasir warned that the window to negotiate would close once the deadline expired.

Starting July 19, he warned, the association would be 'forced to lock up all government offices and observe a complete strike'. He elaborated that the association had already acquired the support of civil officers from all four provinces alongside various associations of doctors, engineers and subordinate staff.

Nasir challenged that the 'atrocities and the callousness' of DMG officers would prove their own undoing. He stated that the protestors would camp outside the Civil Secretariat until their demands were heard and met.

During the meeting, Nasir requested personal attention, asking the chief minister (CM) to "spare 45 minutes". He asked the CM to convene a meeting of the associations of the PMS and the District Management Group (DMG), and stressed the implementation of the resolution passed by the Punjab Assembly in 1986. The resolution declares that the appointments of DMG officers within the Punjab are 'illegal' and 'unconstitutional', and makes a strong case in support of PMS officials.

Nasir also accused Chief Secretary Nasir Mehmood Khosa of trying to sabotage the annual general body meeting of the association by asking the regional commissioner and a few secretaries to prohibit the PMS officers from participating. Nasir refused to entertain further meetings with the chief secretary and other DMG officials, stating that they had been 'futile' in the past.

Manzoor Nasir stated that the DMG officers had managed to successfully blindfold the CM by handing him 'manufactured reports' portraying everything as 'hunky, dory, peachy and in perfect order'. He added that the people 'missed the Shahbaz Sharif of 1997'.

The various speakers at the convention unanimously declared that the DMG officers were the 'biggest evil' plaguing the society and the government. The participants formed a human chain on The Mall after the session to express their solidarity with the association.

*NOTE: The Provincial Civil Service (PCS) Officers' Association is now called the Provincial Management Service (PMS) Officers' Association

Published in The Express Tribune, July 11th, 2010.
COMMENTS (1)
Comments are moderated and generally will be posted if they are on-topic and not abusive.
For more information, please see our Comments FAQ