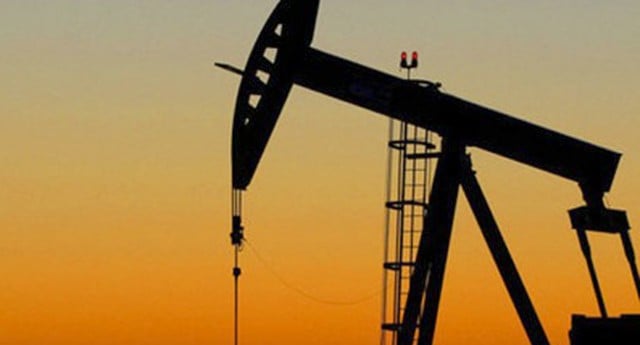 ---
KARACHI: Refinery production has witnessed a decline of nine per cent in fiscal year 2010 as prevailing circular debt issue is affecting cash flows and operations of refineries and oil marketing companies, according to an analyst.

Total refined oil production stood at eight million tons in fiscal year 2010 compared with 8.7 million tons in the corresponding period last year, provisional figures show.

Similarly, production in June also declined by seven per cent on monthly basis and stood around 608,000 tons.

This monthly fall was mostly owing to the 11 per cent fall in furnace oil production. High speed diesel production also fell by 10 per cent and stood at 229,000 tons in June.

Petrol sole gainer

The product-wise breakup reveals that production of furnace oil has declined 20 per cent to 2.4 million tons during the year.

High speed diesel has also witnessed a decline in production of four per cent to 3.1 million tons mainly owing to the dull economic activity in the country.

Petrol was the sole product which witnessed a growth of four per cent.

Petrol consumption increased because of compressed natural gas outages while lower price differential between CNG and petrol also enabled the refineries to improve petrol production, said JS Global Capital analyst Umer Ayaz.

On the other hand, production of jet fuel remained flat at 920,000 tons.

Parco strengthens market share

Pak Arab Refinery Ltd (Parco), the market leader, enhanced its position to 41 per cent of the total market from 39 per cent last year on the back of better performance in high speed diesel and jet fuel segments, where the company was able to improve market share by three and four per cent, respectively, said Ayaz in his research report.

Attock Refinery (ARL) also saw an improvement in its market share, up two per cent on yearly basis. "This was mainly led by a better performance in its furnace oil production, where it witnessed a decline of five per cent against an average 20 per cent decline experienced by the industry," said Ayaz.

National Refinery Limited (NRL) lost ground by two per cent while Pakistan Refinery Limited's (PRL) share also fell by two per cent to 17 per cent in fiscal year 2010.

Published in The Express Tribune, July 10th, 2010.
COMMENTS
Comments are moderated and generally will be posted if they are on-topic and not abusive.
For more information, please see our Comments FAQ