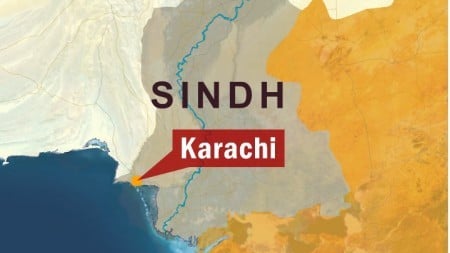 ---
KARACHI: The move to transfer 33 dehs in Hyderabad to the jurisdiction of Tando Mohammed Khan has reportedly been shelved by the government after protests by coalition partners Muttahida Qaumi Movement (MQM).

However, Chief Secretary Sindh Fazalur Rehman told The Express Tribune that, "We have deferred the notification and a final decision will be made within one week."

According to official sources, the government had decided to make a new taluka, Shaikh Bharkiyo, in Tando Mohammed Khan district, and 33 dehs of different union councils of Hyderabad Taluka (Rural), including Tando Fazal, Seeri, Tando Hyder and Hosri, were included in it.

Sources said that a notification had been issued a couple of days before. Talking to The Express Tribune DCO Tando Mohammed Khan, Ali Ahmed Lund confirmed the decision and said Seeri Town would be the taluka headquarters. When this issue came to the lime light on Wednesday, the MQM contacted the high command of the Pakistan Peoples Party (PPP) to protest.

Qamar Mansoor, Deputy Spokesman of the MQM, said that his party failed to understand why such issues are not discussed at core committee meetings and instead the government takes decisions on its own.

Sources in the Sindh government said that the government has taken back the decision following a meeting between MQM leaders and the chief minister. The topic of Hyderabad's boundaries is already a touchy one for the coalition – particularly after tensions rose between the MQM and PPP following the prime minister's announcement to restore the old status of Hyderabad during an address to party workers. Later, the PPP promised the MQM that the district would not be restored.

Published in The Express Tribune, July 8th, 2010.
COMMENTS
Comments are moderated and generally will be posted if they are on-topic and not abusive.
For more information, please see our Comments FAQ