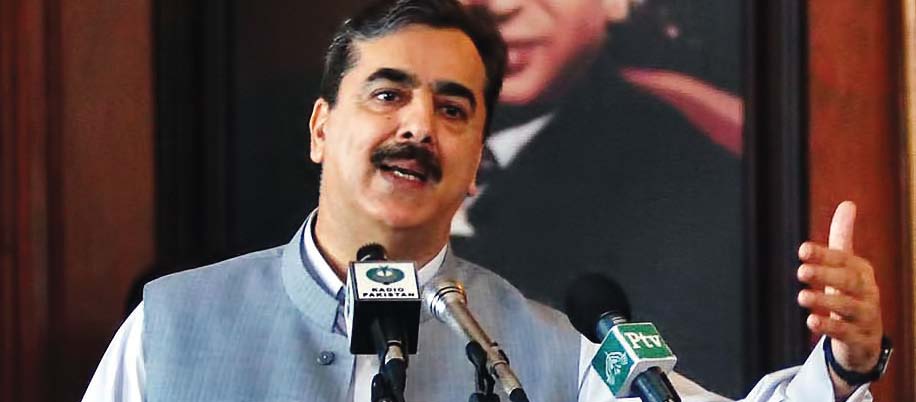 ---
ISLAMABAD: Prime Minister Yousaf Raza Gilani has accepted a proposal by PML-N chief Nawaz Sharif to convene a conference of all political leaders and chalk out a "joint strategy for combating terrorism, extremism and sectarianism."

The premier conveyed this to Sharif in a telephone call on Saturday.  Gilani's move was aimed at easing mounting tensions between the PPP and the PML-N after a tenuous day of verbal skirmishes among top leaders from both sides.

The time and the venue of the proposed conference will be finalised at an inter-provincial meeting on law and order that the prime minister has already convened in Islamabad on Monday.

Gilani assured Sharif that the federal government would extend full support to authorities in Punjab to fight terrorism in the wake of twin suicide attacks at the shrine of Sufi saint Hazrat Syed Ali bin Usman Hajveri in Lahore.

According to a statement issued by the prime minister's media office, the two leaders "agreed to prepare a joint strategy against militancy."  "They agreed that terrorism is the main hurdle in way of development and giving relief to people," the statement added.

"They agreed that this is not the time for blame-games as it is a serious national issue," the statement added.

The premier said that at this critical juncture of history the country could not afford political or social divisions.  "The country cannot afford the brunt of terrorism," the statement quoted Gilani as telling Sharif.

The telephonic conversation between the two came after leaders from their parties traded barbs earlier in the day, adding to rising tensions between the two mainstream political parties.

Earlier, Prime Minister Gilani visited the scene of the double suicide attack at Data Darbar and vowed to defeat extremists.

"I've convened a special law enforcement meeting on Monday to work out a solution to the problem of militancy," Gilani said while speaking to  journalists at Lahore's Ganga Ram Hospital where he enquired about the health of those injured in Thursday's bombings.

The meeting would discuss issues related to better coordination among federal and provincial law-enforcement agencies, he added.

Gilani said that no party could tackle the hydra-headed monster of terrorism single-handedly; therefore all political forces and provinces should come forward to root out the menace.

"We have to be united to defeat terrorism and have appealed to the international community to help us enhance the capacity of our law enforcement agencies," the prime minister said.

"We respect parliament and the PML-N chief and don't aim to indulge in a blame-game," he said, adding that Interior Minister Rehman Malik has denied using phrases like 'Punjabi-Taliban'.

The premier reiterated that the government would curb terrorism with the help of its allied parties and Pakistani people. He called upon people to share any sort of information that could help in identifying terrorists.

Responding to a question, Gilani said security forces would carry out operations in all those areas reportedly to be in the control of militants. "Security forces have successfully crushed Taliban insurgents in the South Waziristan tribal region," he added.

Premier Gilani said that sacrifices rendered by security forces and civil society in the battle against terrorism would not be go to waste and terrorists would be eliminated with public support.

Published in The Express Tribune, July 4th, 2010.
COMMENTS (3)
Comments are moderated and generally will be posted if they are on-topic and not abusive.
For more information, please see our Comments FAQ