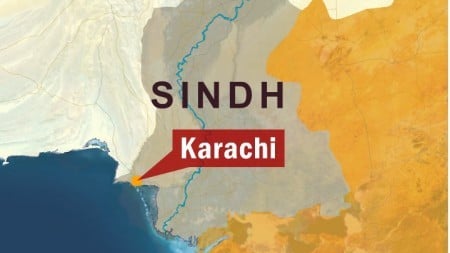 ---
HYDERABAD: Life for the happily married Nighat, a mother of three, was good. Her husband, Saleem, ran a laundromat in Hyderabad, where the couple and their children, two boys and a girl, lived in a house with Saleem's six brothers and their families.

"What is missing in our lives? If one has almost everything, what does it matter if one little thing is lacking?" Nighat said when talking about her husband's physical disability. For Nighat, the fact that her husband could not walk made little difference to her life, which she felt was better than most.

This was before Nighat was burned to death during an argument with her sister-in-law, Huma.

"I was set on fire by my brother-in-law and his wife. They beat my husband and used kerosene oil to burn me," said Nighat just before she took her last few breaths. She was taken to Civil hospital where the doctors were unable to treat her third-degree burns before she passed away in the emergency room.

"All the doctors in this hospital are thieves. We had to wait for more than three hours for the treatment to start," claimed one of Nighat's relatives.

Nighat's brother said that his sister had told him to ensure that the people responsible for attacking her were punished. "Just before she died, she told me I must not let the criminals get away with this," he said, while accusing Huma and her husband, Kamran, of being responsible for his sister's death.

Nighat's 15-year-old son, Muhammad Azaan backed his uncle's allegations. "When I entered the room, my uncle and aunt were setting my mother on fire," he said.

The couple has denied the allegations and claimed that Nighat had set herself on fire in a fit of rage.

"I was not at home when this happened. When I came back, Nighat had already set herself on fire. We rescued her but were later accused of the crime," Kamran reiterated.

While he felt that he lost his sole supporter the day his wife died, Saleem says that he feels torn when he thinks about how the incident occurred. "When I entered the house, she was enveloped in flames. Only I know what I am going through right now," said Saleem, who remains undecided as to whether he believes that his wife set herself on fire or if someone from his family murdered her.

Despite their refutations, however, Huma and Kamran were arrested and a case was filed against them at the Pir police station. Huma was later released while her husband remains in police custody and investigations are underway.

Published in The Express Tribune, July 4th, 2010.
COMMENTS
Comments are moderated and generally will be posted if they are on-topic and not abusive.
For more information, please see our Comments FAQ