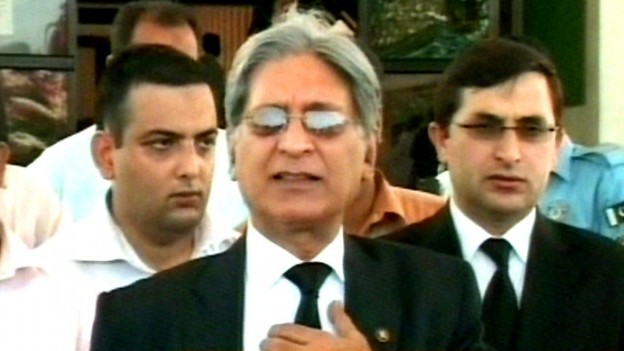 ---
LAHORE: Senior Lawyer and PPP Leader Aitezaz Ahsan Wednesday said that there is nothing wrong in bar associations getting funds from the government.

Speaking to media outside the Lahore High Court, Ahsan said chances of a clash between the executive and the judiciary still exist.

He also reiterated that it is the responsibility of the government to implement orders issued by the Supreme Court.

Meanwhile General Secretary of the Supreme Court Bar Association Zulqarnain Haider, addressing the media in Lahore,  condemned the government's funding campaign, saying lawyers' loyalty cannot be bought.
COMMENTS (4)
Comments are moderated and generally will be posted if they are on-topic and not abusive.
For more information, please see our Comments FAQ