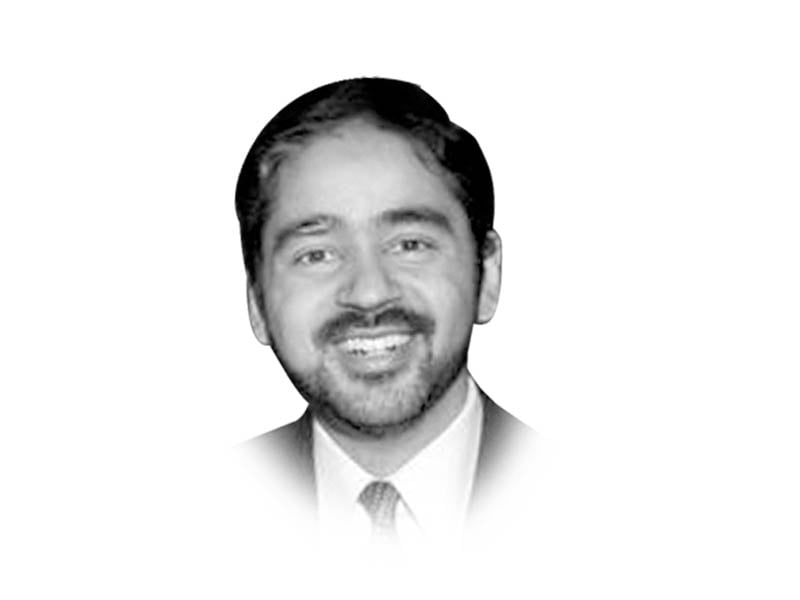 ---
Within the last few weeks, movements to reimagine the future of the country have gained momentum. Several prominent politicians have participated in public discussions and forums to confront the grim political and economic realities and have argued for consensus in confronting existential challenges through dialogue. This, and other similar efforts, are in principle a positive effort and a step in the right direction. We do need to reflect, analyse and organise for a brighter future that seems impossible to so many. Yet, I am afraid that the re-imagine Pakistan, and other similar efforts, are unlikely to bring about the positive change that they aspire to.
First and foremost, these efforts and dialogues are dominated by men. The overall participation of women among panelists has been dismal. The argument that "we tried but could not find," is both absurd and insulting. Any conversation about a better future of the country that excludes women, or does not have equal representation of women, is deeply problematic. A review of news in the last two weeks paints a depressing picture. Society has become a place where instances of a woman being raped in a park in Islamabad, or sexually assaulted by guards in a moving bus in Vehari are no longer causing a national outrage. A minister using his influence to deny a qualified woman a job (in this case of DG Hajj), for which she is the top candidate, simply because she is a woman, is quickly forgotten with a series of weak excuses and shoulder shrugs. The ambassador of the country to the UN makes a remark that seems to justify the denial of education to women in Afghanistan on "peculiar Pashtun culture" and it is business as usual. While all of these instances are from the last fortnight, we should not think that somehow these challenges have magically appeared. The list of gut-wrenching episodes is too long to recount here. But it is not the fringe elements that are responsible for murder, honour killings, assault, harassment, attacks on women, discrimination and misogyny. We have had plenty of our own leaders leading with the worst possible examples. We should not forget that in September 2005, the sitting President of Pakistan told a US newspaper while commenting on the case of sexual abuse in Pakistan that, "this has become a money-making concern." He further stated, "A lot of people say if you want to go abroad and get a visa for Canada or citizenship and be a millionaire, get yourself raped." We heard repeatedly from clerics (including one favoured by the former government) that it was indecency among women that was the cause of the global pandemic (or at least its episode in Pakistan). Every year the topic of "Aurat March" brings the most vile campaign against women in the name of preserving our heritage.
In the backdrop of this atmosphere in society, it remains unconscionable that any efforts to re-imagine Pakistan would be dominated by privileged men. Here, I am not talking about being inclusive simply for optics, but an actual, dedicated and conscious effort that is serious about change.
Reimagining the future requires us to not be in an echo chamber of our affluent friends, but hear from those who live in slums and face the full wrath of neglect, hostility, corruption and greed. We need to hear from mothers and fathers who have to choose between food, medicine or education for their children. We need to hear from those who live in a state of permanent anxiety lest a mob calls them a heretic and lynch them in public. We need to reflect and answer questions not on twitter but on the streets. Ultimately, we need to ask: who are we re-imagining Pakistan for? If it is simply for the entitled and the elite, it is working quite well already.
Published in The Express Tribune, February 7th, 2023.
Like Opinion & Editorial on Facebook, follow @ETOpEd on Twitter to receive all updates on all our daily pieces.
COMMENTS
Comments are moderated and generally will be posted if they are on-topic and not abusive.
For more information, please see our Comments FAQ