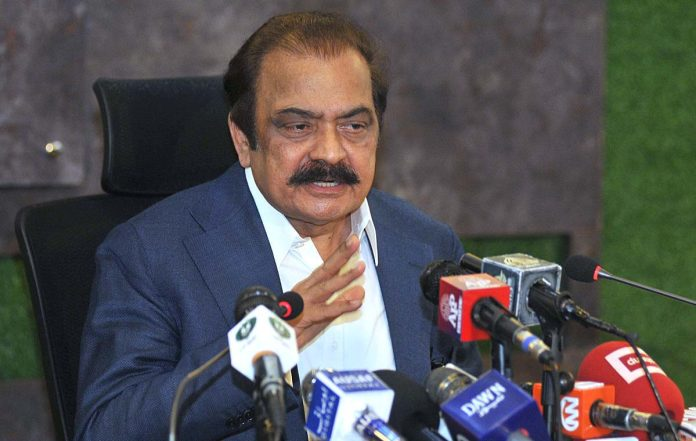 ---
Interior Minister Rana Sanaullah has levelled allegations that former army chief General (retd) Qamar Javed Bajwa and former director general Inter-Service Intelligence (ISI) Lieutenant General Faiz Hameed "facilitated" PTI Chairman Imran Khan until their last day in service.
"This fact is clear as day," the minister said on a private channel programme referring to the top military leadership's support for the PTI chief.
Sanaullah cited the PML-N being in power as the reason behind the "failure" of Imran's long marches following his ouster.
PML-N Senior Vice President Maryam Nawaz went on to claim that her party's rule began on November 28 – the day Gen Qamar retired.
Imran in December last year had termed last eight months of the retired army chief's tenure as "fascist" against the PTI and the media.
Rejecting the PTI chief's allegation, former Punjab chief minister Pervaiz Elahi a day later claimed that the former army chief had supported PTI.
Moreover, the former army chief had admitted to the military's interference in the country's politics "for 70 years" in his farewell address.
To a question, Sanaullah said, "Their [PTI's] facilitators got done in November [last year]. Before that, [the PTI was facilitated on] how to do the long march, when to do it, where to take a stop and in how many days to reach [the destination] … everyone knows all these things."
The minister clarified that the cabinet (till November last year) was ruling well under Shehbaz Sharif's leadership but he (Imran) was also being facilitated.
COMMENTS
Comments are moderated and generally will be posted if they are on-topic and not abusive.
For more information, please see our Comments FAQ