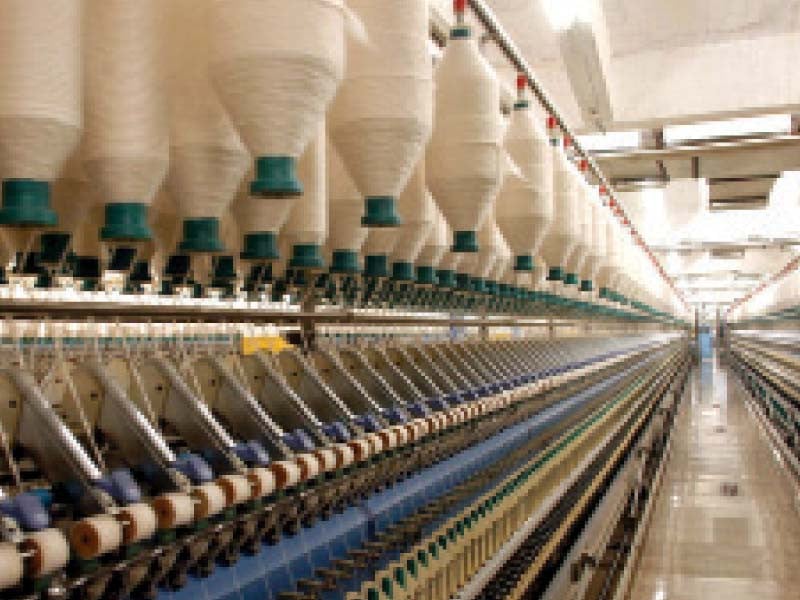 ---
KARACHI:
Pakistan's textile sector continued to be on a downtrend as its exports went down by 12.4% in January 2023, marking the fourth consecutive year-on-year decline due to macroeconomic troubles in the country.
In January, exports of textile stood at $1.36 billion with a decrease of 12.4% compared to the same period of previous year. "This marks the fourth consecutive year-over-year decline in monthly textile exports. However, when compared with the previous month, exports slightly rose by 0.3%," said Arif Habib Limited Head of Research Tahir Abbas.
In the first seven months (July-January) of current fiscal year, textile exports dropped by 7.8% compared to the previous year, totalling $10.08 billion.
"We believe textile exports will stay under pressure amid global economic slowdown and numerous national economic challenges," remarked Insight Securities' textile sector analyst Ali Asif.
He pointed out that the textile industry was facing some major challenges, which included the unavailability of cotton due to import restrictions and high financing costs owing to an increase in interest rate.
Moreover, according to Asif, the anticipated withdrawal of subsidised energy tariffs, as per International Monetary Fund (IMF)'s loan conditions, would exacerbate the challenging outlook for the industry.
"Textile sector, a major contributor to Pakistan's exports, is currently experiencing a shortage of raw material and unavailability of foreign currency for the import of essential machinery, which is impeding production," said textile sector analyst Arsalan Hanif.
In that backdrop, many textile firms had suspended operations, therefore, exports would remain under pressure until the situation normalised, he projected.
Earlier, exports of the textile group slipped by 7.07% in the first half (July-December) of current fiscal year, reaching $8.717 billion compared to $9.381 billion in the same period of previous year, according to the Pakistan Bureau of Statistics (PBS).
PBS data also showed a 16.47% decline in textile group exports in December 2022, which came in at $1.356 billion compared to $1.623 billion in the same month of last year.
On a month-on-month basis, the textile group exports decreased by 4.56% in December 2022 from $1.420 billion in November 2022.
Among major products of the textile group, cotton yarn exports registered a massive fall of 37.50% in the first half and stood at $381.55 million as opposed to $610.43 million in the corresponding period of previous year.
In December alone, cotton yarn exports decreased by 49.92% year-on-year but they increased by 24.41% month-on-month.
Published in The Express Tribune, February 3rd, 2023.
Like Business on Facebook, follow @TribuneBiz on Twitter to stay informed and join in the conversation.
COMMENTS
Comments are moderated and generally will be posted if they are on-topic and not abusive.
For more information, please see our Comments FAQ