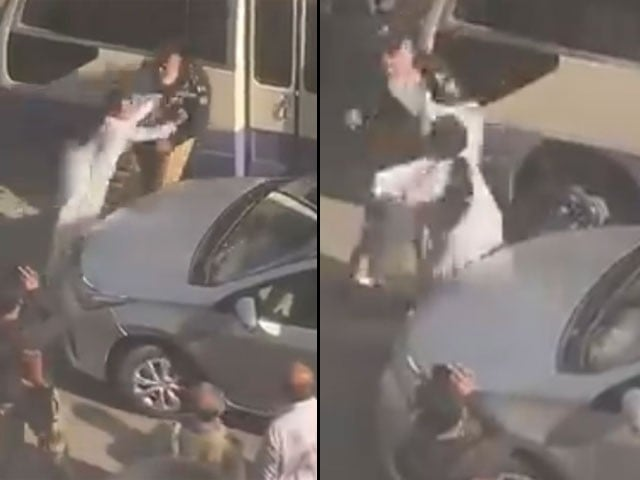 ---
KARACHI:
A woman slapped a deputy superintendent of traffic police (DSP) after he stopped her car at a traffic signal near the Pakistan Industrial Development Corporation (PIDC) area of Karachi, Express News reported on Thursday.
According to police officials, the woman got enraged when she was stopped from proceeding towards the jam-packed road as traffic police offficers were trying to ensure a smooth flow of cars.
A video clip of the incident, which took place on Wednesday, has gone vial on social media wherein it can be seen that the woman accompanied by a young man started misbehaving, pushing the DSP when she was asked to stop her car.
Also read: Woman brutally assaulted by security guard in Karachi
The video shows that, despite repeated requests for cooperation from the traffic police officer, the woman came out of the car and pushed the DSP, trying to snatch his baton as the young man accompanying her drove the car forward.
Police officials said a case has been registered against the woman at the Civil Lines police station on the DSP's complaint.
COMMENTS
Comments are moderated and generally will be posted if they are on-topic and not abusive.
For more information, please see our Comments FAQ