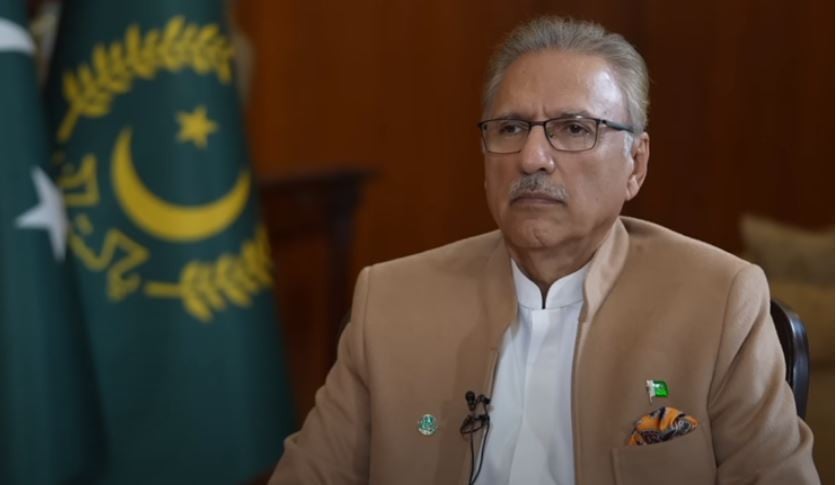 ---
ISLAMABAD:
President Dr Arif Alvi has granted his approval for the creation and conferment of the new 'Pakistan Diamond Jubilee Award 2022'.
The president approved the creation of the new award under the Decorations Act, 1975, the President Secretariat Press Wing said in a press release on Wednesday.
The new honour would come into force from August 14, 2022 and in connection with Pakistan's 75th Independence Day.
Also read: LHC dismisses 'inadmissible' plea against Fawad's 'illegal' detention
The 'Pakistan Diamond Jubilee Award 2022' would be conferred upon the personnel of the Armed Forces of Pakistan, civil forces and law enforcement agencies in recognition of their services and sacrifices for the protection of Pakistan's geo-political territories.
The award would be conferred in recognition of services and sacrifices with regard to the elimination of militancy and terrorism and on accounts of services and sacrifices rendered for the maintenance of peace internally and externally.
COMMENTS
Comments are moderated and generally will be posted if they are on-topic and not abusive.
For more information, please see our Comments FAQ