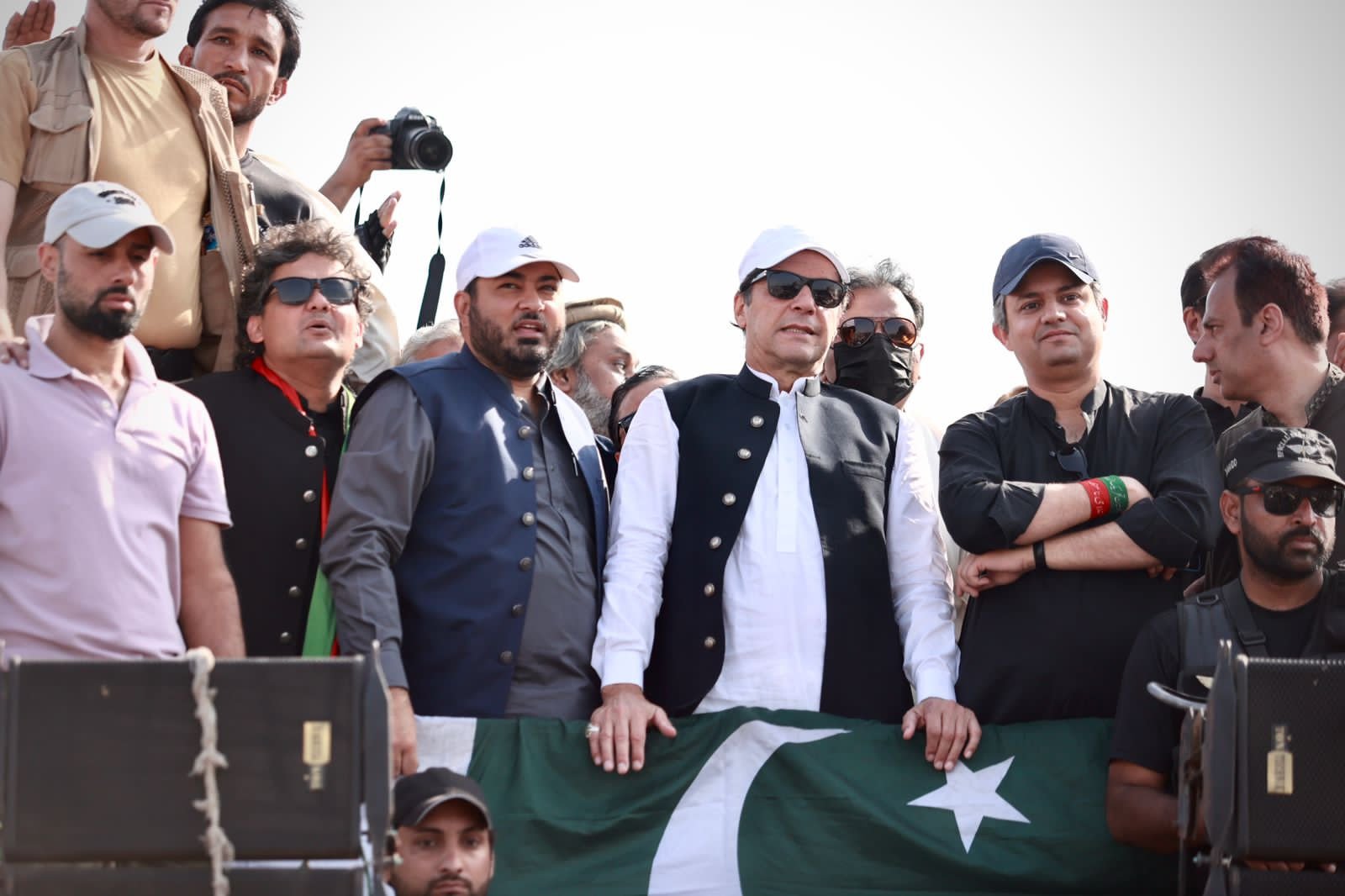 ---
ISLAMABAD:
A delegation of former PTI lawmakers seeking an audience with Chief Justice of Pakistan (CJP) Umar Ata Bandial on Tuesday had to meet with disappointment after their request for a meeting with him was declined.
Over six ex-MNAs showed up at the Supreme Court's premises to press their concerns regarding National Assembly Speaker Raja Pervaiz Ashraf's decision to accept their resignations without following the procedure laid out in the constitution.
However, sources said that they could not obtain permission to hold a face-to-face meeting with the chief justice because they did not inform prior to their arrival and failed to follow the proper procedure required for such a meeting.
Similarly, SC Registrar also refused to hold a meeting with the PTI delegation citing the same rationale.
The delegation included Ghulam Muhammad Lali, Amir Sultan, Amir Dogar, Khawaja Sheraz Mahmood, Zulfiqar Ali Khan, Lal Chand Mahi, Rashid Mahmood and Sohaib Hassan
Talking to reporters outside the SC building, PTI leader Amir Dogar Amir Dogar told the journalists that the party members wished to hold a meeting with the chief justice to discuss the contentious NA resignations.
Smelling a rat in the NA speaker's sudden volte-face, he pointed out the 'strategic timing' of the move and noted that acceptance of PTI resignations was prompted by the apex court's remarks that the party should return to the parliament.
Read 45 PTI MNAs take back resignations
It is pertinent to note that the development came after reports emerged on Monday that the speaker had accepted resignations of more PTI lawmakers and forwarded them to the Election Commission of Pakistan (ECP).
Reacting to the development, PTI leader Fawad Chaudhry tweeted that the purpose of PTI members going back to the assembly was to oust Raja Riaz from the position of the opposition leader.
Otherwise, we have no reason to return to the National Assembly, he tweeted, adding: "Right now, Shehbaz Sharif and his government have lost the support of 172 lawmakers."
He added that 40 per cent of seats in the NA were now empty. "The only solution to this crisis is elections."
A day earlier, over 45 PTI MNAs had sent their handwritten withdrawals to the speaker via email and demanded the nomination of a new opposition leader from among them.
The PTI members also met Chief Election Commissioner (CEC) Sikandar Sultan Raja and informed him about their decision to return to the National Assembly after nine months.
COMMENTS
Comments are moderated and generally will be posted if they are on-topic and not abusive.
For more information, please see our Comments FAQ