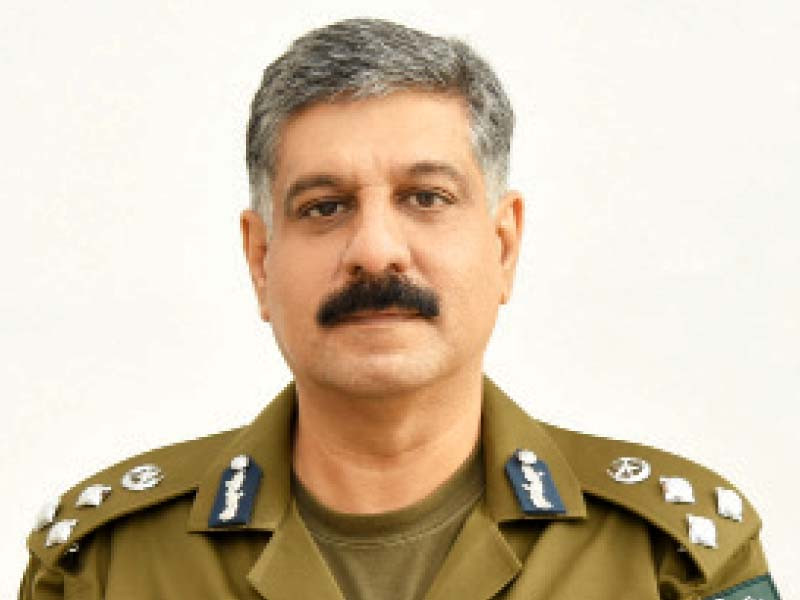 ---
LAHORE:
In the first key appointment by the new Caretaker Chief Minister Punjab, Bilal Siddique Kamyana, a senior police officer praised by the Pakistan Muslim League-Nawaz (PML-N) but dreaded by Pakistan Tehreek-e-Insaf (PTI) for crushing its long march last year, was appointed as Capital City Police Officer (CCPO) Lahore.
The outgoing CCPO, Ghulam Mehmood Dogar, was tasked to report to Services and General Administration Department following his exit. This is the second time Kamyana has been appointed to the post. The PTI are unhappy with Kamyana's appointment, due to his close relationship with the PML-N; one of his relatives, a prominent lawyer, has had connections with the party for a long period of time.
Pakistan Tehreek-e-Insaf (PT) leader Fawad Ahmad Chaudhry in a press conference on Tuesday in Lahore said "those involved in May 25 police crackdown to stop PTI march to Islamabad have been appointed."
"We have formally lodged a complaint before the Election Commission that those directly involved in May 25 crackdown against PTI incidents should not be appointed in Punjab," Chaudhry remarked. Antagonism towards him from within the PTI grew due to his role in the crackdown against PTI activists during its long march to Islamabad in May.
When Hamza Shahbaz was elected Chief Minister, his first major appointment was Kamyana. Caretaker Punjab CM Mohsin Naqvi, echoed the move by appointing Kamyana as CCPO on his first day in the office.
Published in The Express Tribune, January 25th, 2023.
COMMENTS
Comments are moderated and generally will be posted if they are on-topic and not abusive.
For more information, please see our Comments FAQ