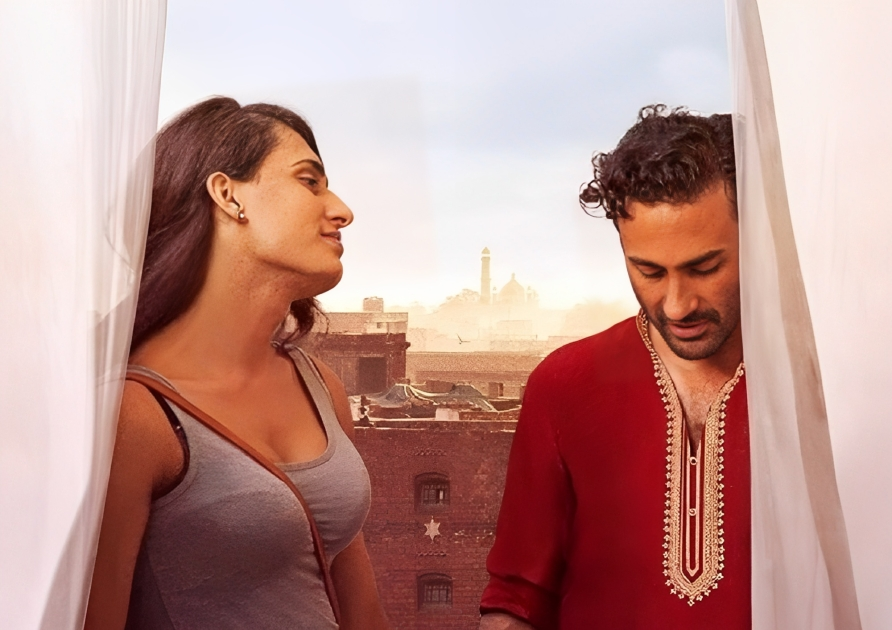 ---
The Legend of Maula Jatt may have met a rough fate to release in India but another Pakistani film is now set to screen in theatres in the neighbouring country.
Variety first reported that Saim Sadiq's Joyland, following its US premiere at the Sundance Film Festival, will travel across the world for traditional theatrical releases including in India. Speaking to The Express Tribune, the Joyland production team confirmed the news that the Oscars-shortlisted film is due to screen in India (distributed by PVR) among other countries.
Joyland will be the first Pakistani film to release in India in more than a decade, after Shoaib Mansoor's Bol. The source also confirmed that the film has been acquired by HBO for Eastern Europe and negotiations are underway for Italy, Latin America and Israel.

The Ali Junejo and Alina Khan-starrer, despite the back and forth with a theatrical release ban in Pakistan, is the country's official submission to the Oscars and has made its way to the shortlist. The complete and final list of Oscar nominees will be announced on January 24, 2023, with the presentation show for the 95th Academy Awards scheduled to take place on March 12, 2023.

Previously, speaking about the selection of his recent offering, the writer and director had said, "I am humbled, thankful, and excited about this immense honour to represent Pakistan at the Oscars with a film that I truly believe is an honest and compassionate representation of who we are as people. I hope that the joys and sorrows of these characters foster empathy amongst viewers in Pakistan and abroad. In the coming months, we will need many prayers and good wishes from our people for the road ahead."
Sadiq went on to add, "We always complain about how - despite the presence of many great artists in all fields - Pakistani art has remained grossly underrepresented in the world. This year, however, has been different already. So, I'll take this moment to feel hopeful. With my gratitude to the selection committee, I wish the best of luck to Joyland and to Pakistan!
With actor-director Riz Ahmed and Nobel Laureate Malala Yousafzai as executive producers, Joyland's cast includes Sania Saeed, Junejo, Khan, Sarwat Gilani, Rasti Farooq, Salman Peerzada, and Sohail Samir.

Have something to add to the story? Share it in the comments below.
COMMENTS
Comments are moderated and generally will be posted if they are on-topic and not abusive.
For more information, please see our Comments FAQ