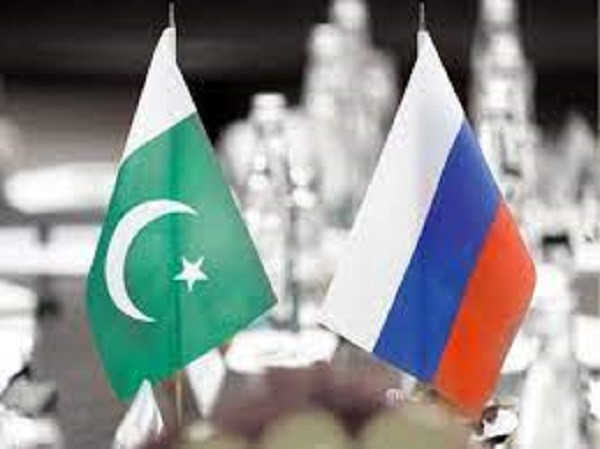 ---
ISLAMABAD:
After a three-day Pakistan-Russian Intergovernmental Commission on trade, economic, scientific and technical cooperation examined prospects for boosting cooperation in the energy field, the Islamabad Chamber of Commerce and Industry (ICCI) and Moscow Chamber of Commerce and Industry (MCCI), on Monday, signed a Protocol of Intentions to enhance collaboration in the energy sector.
During a signing ceremony held at ICCI, Stanislav Korolev, Chairman of the Commission on Foreign Economic Relations (with partners in Pakistan) said, "Russia wants to expand trade ties with Pakistan."
Highlighting that, since 2015, he has been working for an Islamic Bank in Russia to promote trade relations with Muslim countries including Pakistan, Korolev said he was optimistic that the signing of the protocol would contribute to expanding trade ties between the two countries.
"Russia is quite advanced in the pharmaceutical sector and can cooperate with Pakistan in this field," he said, suggesting that ICCI lead efforts to promote business relations with Russia.
Speaking at the occasion, ICCI President Ahsan Zafar Bakhtawari said that both countries should make efforts to increase bilateral trade to at least $5 billion within the next few years.
He said that "ICCI would consider taking a delegation to MCCI in May or June this year for B2B meetings to explore new areas of bilateral trade promotion". The ICCI president further suggested that Pakistan and Russia enter into a free trade agreement to boost trade volume, adding that Pakistan is a huge market and Russian investors should capitalise on the various investment opportunities available in the fields of energy, oil and gas, infrastructure development, railways and other sectors.
COMMENTS
Comments are moderated and generally will be posted if they are on-topic and not abusive.
For more information, please see our Comments FAQ