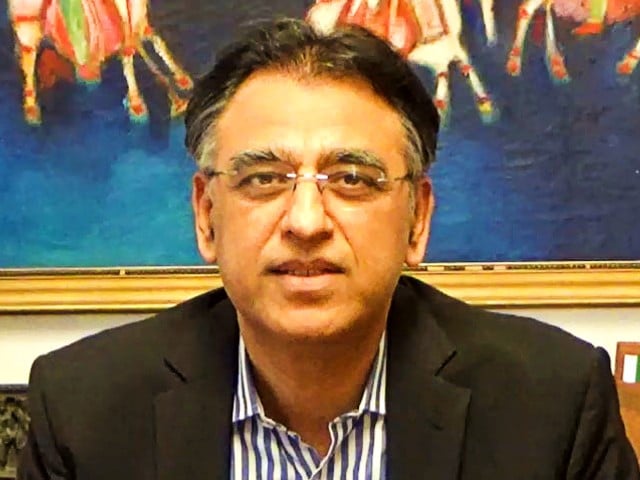 ---
Pakistan Tehreek-e-Insaf (PTI) leader Asad Umar mocked the names given for the slot of Punjab's caretaker chief minister.
In a tweet, he said that it is better to lift the veil and make Nawaz Sharif or Asif Ali Zardari the chief minister rather than a frontman of the "imported" rulers.
It should be noted that PTI had said that if the Election Commission of Pakistan (ECP) did not appoint an impartial caretaker CM, it would take the matter to court.
Regarding Mohsin Naqvi, who ultimately became the ECP's choice, two members of PTI's parliamentary committee had already submitted a written objection to the Election Commission.
Read Fawad scotches talk of PTI returning to NA
The names of Ahmad Nawaz Sukhira and Naveed Akram Cheema had also been suggested by the ruling coalition. The opposition had nominated Naqvi and Ahad Cheema.
After there was no agreement between the government and the opposition, the matter of caretaker chief minister was referred to a six-member parliamentary committee.
After it failed in the appointment, the matter was sent to the Election Commission.
Under Article 224 A of the Constitution, the Election Commission decided on the appointment of the caretaker chief minister.
COMMENTS
Comments are moderated and generally will be posted if they are on-topic and not abusive.
For more information, please see our Comments FAQ