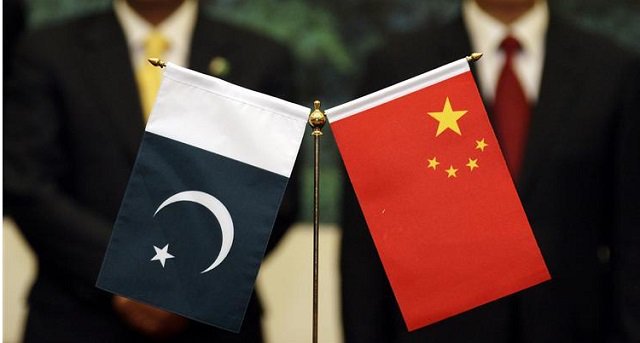 ---
ISLAMABAD:
Pakistan is at a crossroads. It is encountering numerous challenges. Terrorism has started to resurface and the country's enemies are trying to fan trouble.
At the same time, the global landscape is going through rapid changes, which has posed new challenges. Political parties are fighting among themselves senselessly, complicating the situation in the country. They are hell bent on securing their positions, at any cost.
However, the economic challenges have broken the back of the common citizen. They have weakened the ability of the state to effectively address the woes, as we know that in the modern era, the economic health determines the strength of any country.
A so-called cold war between the West and China has exacerbated the woes for Pakistan. Western powers are forces different countries to take sides and Pakistan is no exception.
Rather, Pakistan is a victim of the cold war as it has refused to take sides. Although Pakistan is paying the price of the neutral stand in different areas, the economy is bearing the brunt of the impact.
In this backdrop, Pakistan is struggling to find a way to revive the economy on a sustainable basis. It is struggling to find economic partners that do not impose any conditions. It is looking for such economic partners that will not push the country into a deeper debt trap.
The Asian Institute of Eco-civilisation Research and Development (AIERD) has analysed the Cold War 2.0 and its motive. It came up with the conclusion that China could be such a partner due to multiple factors.
First, Pakistan and China have been enjoying brotherly relations for decades. Both countries stood by each other, no matter what the situation was. Besides, China never put conditions or compelled Pakistan to accept anything against national interests. China and Pakistan always protected each other's core interests at all levels.
Second, the economic rational also favours the relationship with China. There is no second opinion that China is a major economic power. Third, China is the biggest market of the world with 1,400 million consumers. It aims to become one of the major consumption markets by encouraging the class transformation.
China is observing a rapid increase in the middle class, which increased from 39.1 million in 2000 to 707 million in 2018. It is pertinent to mention that 68% of the 707 million fall in the lower middle class, which means they will be trying to graduate to the upper middle class (Pew classification).
According to the Chinese classification, the middle class was around 340 million in 2021, which is expected to reach 500 million by 2025-26.
Furthermore, it is hoped that 400-600 million will graduate to the middle class and 200-400 million will graduate to the upper middle class and upper class till 2035. It will create a huge consumption market, which is already above $6 trillion.
An HBSC report estimated that consumption will increase by $1.1 trillion with additional spending by the new middle class in China. Morgan Stanley analysts estimated that China's private consumption will reach $12.7 trillion in 2030.
Pakistan can benefit from the enhanced consumption, especially in the food sector. China is one of the biggest importers of food commodities and products including meat, soybean, seafood, fruits, wheat, sorghum and dairy products.
Food imports of China reached $266 billion in November 2022. And they are expected to increase further in the coming years.
The food market can provide Pakistan immediate support to revive its economy. Thus, it should work with China to find avenues to promote the export of meat (China imported 2,330,000 tons of meat in 2021), fruits and dairy products.
It would be a win-win proposition, as Pakistan can earn foreign exchange and China can get quality and cheap food. However, to capitalise on the opportunity, Pakistan will have to meet the quality and health standards.
Good thing is that China has already offered its help to meet the international food standards. Besides, Pakistan can also work with China to promote soybean cultivation, which is one of the biggest food imports from China.
Third, Pakistan is home to the flagship project of Belt and Road Initiative (BRI) – the China-Pakistan Economic Corridor (CPEC).
CPEC is a complete programme that can help to revive the economy and put the country on a fast track of sustainable development. Pakistan can use CPEC to benefit from the enhanced consumption market of China.
Fourth, BRI is the biggest trade, economic, investment and development programme. It has 149 member countries. So, Pakistan through the BRI can connect to 150 markets of the world, which will open diverse markets.
Fifth, the Asian Infrastructure Investment Bank can be a good alternative for acquiring financial assistance.
Sixth, the China International Import Expo (CIIE) is another landmark initiative. Pakistan by adopting a smart policy can create multiple economic opportunities at CIIE.
Seventh, being a member of the Shanghai Cooperation Organisation (SCO), Pakistan can benefit from the Chinese initiatives like the China-SCO Special Free Economic Zone and the Digital Economy Forum.
Eighth, China has launched two major initiatives called the Global Development Initiative and Six-100 Development programmes. These are very comprehensive initiatives, which cover almost all major areas of development and environmental protection.
The unique aspect of these initiatives is that China is open to project ideas and no conditions are involved.
The facts discussed above clearly indicate that Pakistan should work with China. China offers opportunities, which can turn around the economic and development agenda of Pakistan.
Industrial and agricultural cooperation will pave the way for sustainable development. Education and scientific cooperation will help Pakistan to benefit from the fourth industrial revolution.
The West itself is looking for markets, especially consumption markets. That's why they always try to appease India. Western countries feel that the Indian market can help to compete with China.
Thus, Pakistan's cooperation with China will act as a shield against blackmailing by the big global players.
The writer is a political economist and a visiting research fellow at Hebei University, China
Published in The Express Tribune, January 23rd, 2023.
Like Business on Facebook, follow @TribuneBiz on Twitter to stay informed and join in the conversation.
COMMENTS
Comments are moderated and generally will be posted if they are on-topic and not abusive.
For more information, please see our Comments FAQ