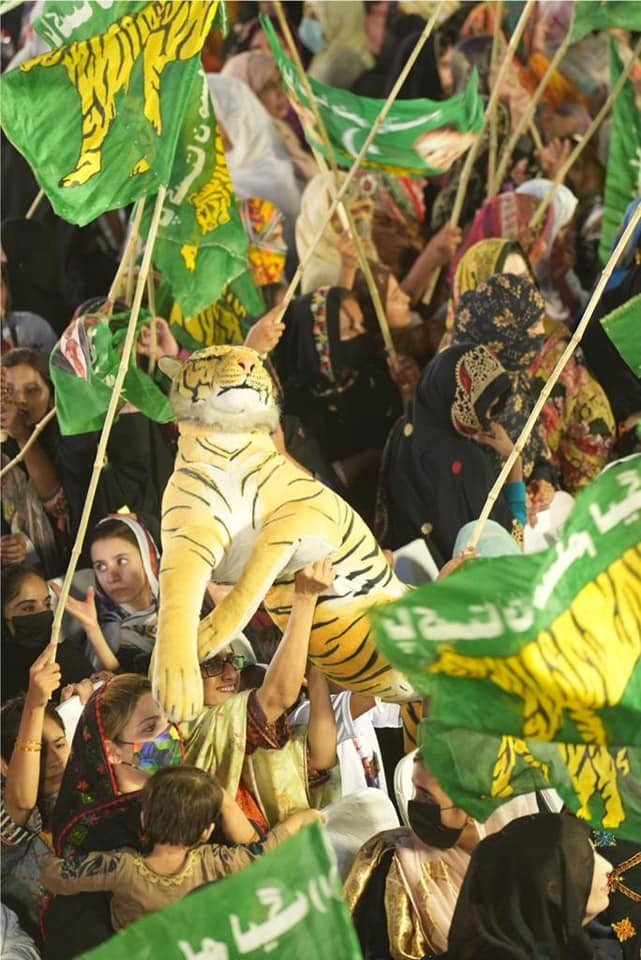 ---
LAHORE:
As the appetite for election fever heats up following the dissolution of the provincial assembly, the PML-N has formed a 32-member parliamentary board ahead of polls in Punjab and Khyber Pakhtunkhwa, party sources confirmed on Saturday.
The parliamentary board, headed by party supremo Nawaz Sharif, will pick candidates and distribute party tickets.
It will comprise several senior party leaders including Prime Minister Shehbaz Sharif, vice president Maryam Nawaz, Ahsan Iqbal, Khawaja Asif, Rana Sanaullah, Main Javaid Lateef, Khawaja Saad Rafique and Sardar Ayaz Sadiq.
Similarly, Ameer Muqam and Murtaza Javaid Abbasi have also been co-opted into the parliamentary board from Khyber Pakhtunkhwa.
The board will conduct interviews of each candidate and will take into account his/her eligibility and electability. The final decision lies with Nawaz Sharif who will decide in light of the board's recommendations, sources added.
The preparations for polls are in tandem with a hectic process to form an interim government in the provinces and hold elections within 90 days as prescribed by the constitution.
It may be noted here that media reports stated that Interior Minister Rana Sanaullah, who flew to London earlier this week, announced that the party's senior vice president will be returning to Pakistan next week but added that the election campaign for the party will be led by both father and daughter.
The announcement reportedly came after he held a meeting with Nawaz and Maryam at their residence in London.
Regarding his visit to London, he said that he was seeking guidance from the party supremo regarding matters in Punjab. He also said that he was the provincial president of the party where preparations for elections have informally begun.
He declared that the party stands united behind Nawaz. He also emphasised that for the party's victory, it was important for Nawaz to return to the country.
He said that the PML-N's parliamentary board will decide on the party leaders to contest the elections in the prescribed constituencies.
"The board will issue party tickets to the candidates. In the past, Nawaz Sharif had always personally interviewed the candidates before the issuance of the party tickets for the polls."
COMMENTS
Comments are moderated and generally will be posted if they are on-topic and not abusive.
For more information, please see our Comments FAQ