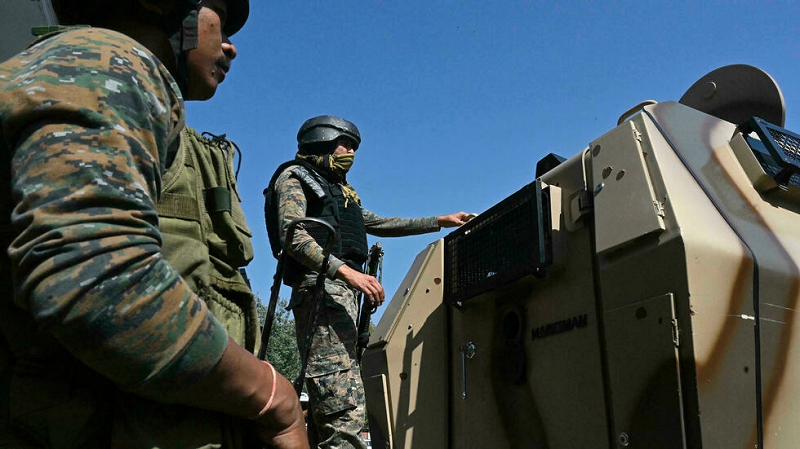 ---
SRINAGAR:
At least six people were injured on Saturday in two blasts in Jammu, a city of Indian Illegally Occupied Jammu and Kashmir (IIOJK), police said, ahead of the arrival of Indian opposition leader Rahul Gandhi on a cross-country march.
The blasts hit Jammu's transport yard in the Narwal area, said regional police chief Mukesh Singh, as security has been heightened with Gandhi's march expected to reach the city on Monday.
Thousands have joined his march against "hate and division", which aims to turn the leftist Congress party's fortunes around after its drubbing by Prime Minister Narendra Modi's Hindu-nationalist Bharatiya Janata Party in a 2019 election.
Also read: Marching across India, Gandhi scion aims to repair Congress party's image
Modi wants to take control of IIOJK, which has been governed almost exclusively by Muslim chief ministers.
Gandhi's march, which has been better received by the public than expected, is expected to culminate in Srinagar later this month.
The first blast occurred around 0445 GMT, followed by another explosion, said another police official, who asked not be named because he is not authorised to speak to the media.
"The whole area has been cordoned off and a search operation underway," he said.
Jaswinder Singh, who saw the first blast, said it occurred in a vehicle that was sent to a workshop for repairs.
"There was a big bang and when I came out, I saw a blast had ripped apart a car. Fifteen minutes later, there was another explosion nearby. Those injured are mostly car mechanics," he said.
COMMENTS
Comments are moderated and generally will be posted if they are on-topic and not abusive.
For more information, please see our Comments FAQ