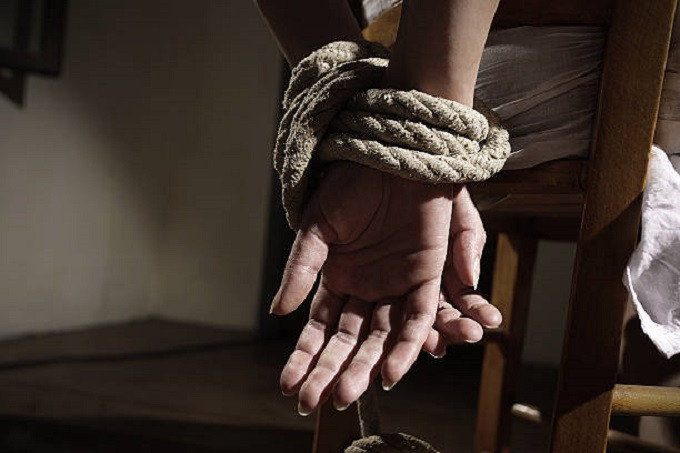 ---
MIRANSHAH:
Unidentified terrorists on Friday kidnapped four employees of a local petroleum company in North Waziristan tribal district of Khyber-Pakhtunkhwa (K-P).
Police told The Express Tribune that all the four employees were on a visit to Miranshah where they were conducting a survey in Anghar village.
"They were on their way back when unidentified terrorists kidnapped all of them last night," he said, adding that the private petroleum company is engaged in exploration for oil and gas in the tribal district and it is not the first time that its employees have been kidnapped by militants.
In October 2018, four workers of an oil and gas exploration company were shot dead after being abducted from the Speen Wam area of North Waziristan.
The workers – including a foreman, a driver, an FC security guard and a labourer – belonged to Maripur Oil and Gas Exploration Company.
They were shot by unidentified armed men and left to die in a vehicle which was also set on fire.
The workers had been abducted while on their way to a field, according to the North Waziristan deputy commissioner.
He said that security forces had started a search operation, but before they could find them, the abductees had been killed.
In November 2016, six Pakistani workers of a Polish oil and gas surveying company had been kidnapped in northwestern Pakistan, military sources had told a foreign news agency, years after a Polish engineer from the same company was beheaded by militants.
The six Geofizyka Krakow workers were snatched in the afternoon from their vehicles on a road near the village of Drazinda, some 80km (50 miles) from Dera Ismail Khan.
One of the sources provided the news agency with the names and national identity card numbers of the workers. On its website, the company said it had entered liquidation in August 2016.
Kidnapping people for ransom and extorting money from the local wealthy and traders has been the main source of income for militants.
COMMENTS
Comments are moderated and generally will be posted if they are on-topic and not abusive.
For more information, please see our Comments FAQ