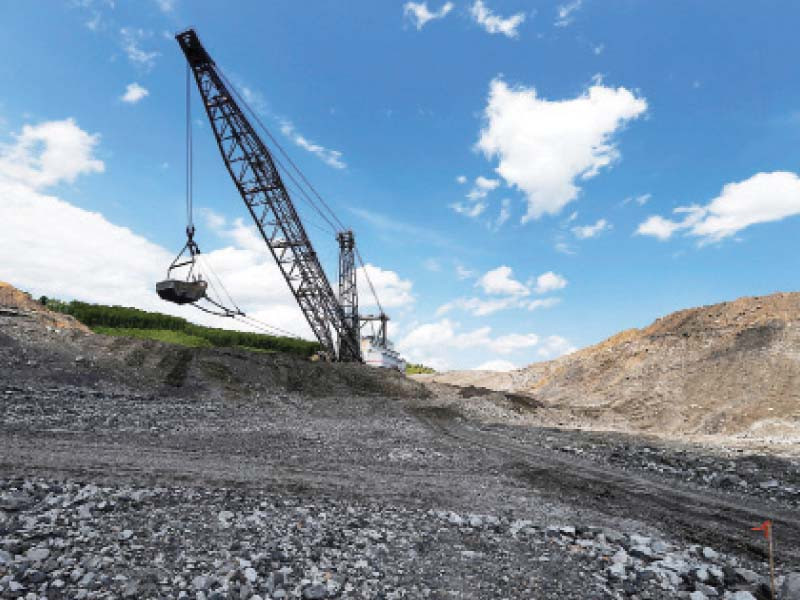 ---
ISLAMABAD:
The Sindh Engro Coal Mining Company (SECMC) has urged the energy ministry to open letters of credit (LCs) pending since April 2022, fearing that power supply from the Thar plant might get suspended if required machinery and equipment are not cleared.
The SECMC, which is developing a coal mine in Thar in partnership with the Sindh government, is facing difficulties in opening LCs for the import of equipment and spare parts for power plants and coal mines. "There is fear that the production will stop."
In a letter written to the energy ministry, the SECMC questioned that when the State Bank of Pakistan had lifted the ban on opening of LCs for import of plant machinery and equipment for the energy sector, why hurdles were being created.
The import and clearance of imported equipment and spare parts for the national project Thar Coal Mining and Power Plant is also pending, which has raised the possibility of suspension of coal production from the coal mine in Thar.
Shutdown of coal production will also halt domestic coal-fired power generation and will face a further shortfall of 2,500 megawatts of power overall, exacerbating the ongoing winter energy crisis.
The SECMC stated that the SBP pre-approved the LC for the import of commodities covered under HS Code chapters 84 and 85 on December 27, 2022. By removing the condition, these items were included in the priority list, but despite this initiative of the SBP, the LC documents are not being approved for the spare parts and equipment of Thar coal power projects.
The SECMC informed the Ministry of Energy officials that due to non-opening of the LCs for the import of important parts and equipment, it is facing serious difficulties in continuing the mining operations and the imported equipment which is at the port. Heavy demurrage is also being imposed due to delay.
The letter stated that the SECMC provided the cheapest 7.6 million tonnes of coal to three power plants to generate electricity in Pakistan, thereby saving Pakistan a lot of foreign exchange in the form of substitution of imported coal.
The company informed the authorities that if Thar's coal production was suspended for a month, Pakistan would have to bear an additional burden of $40 million by running three power plants on imported coal.
The SECMC appealed to the Ministry of Energy to immediately issue LCs pending since April 2022 to the relevant banks through the SBP for the import of equipment from the Chinese companies – China Machinery Engineering Corporation and China Everest Development International Limited. "Approval should be ensured as well as timely approval of LCs of routine equipment for Thar coal project should be given without delay so that the mining process can continue without any interruption."
COMMENTS
Comments are moderated and generally will be posted if they are on-topic and not abusive.
For more information, please see our Comments FAQ