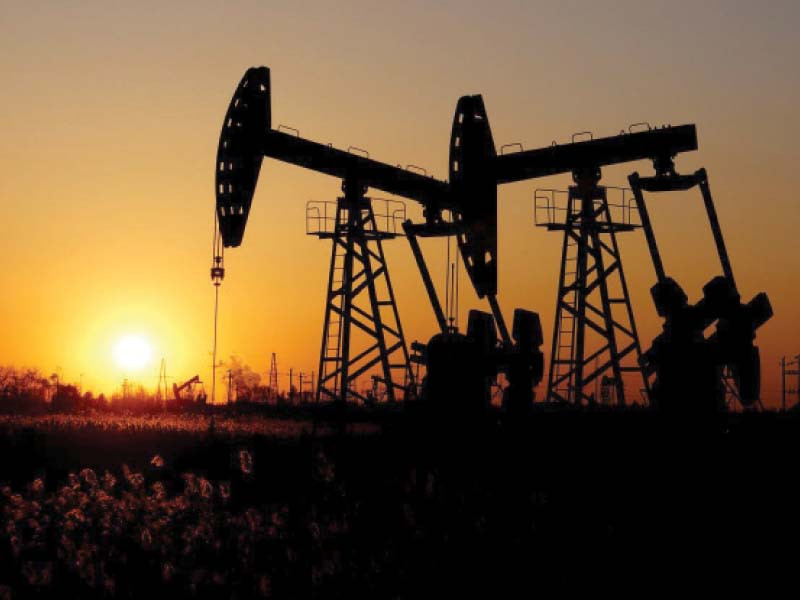 ---
ISLAMABAD:
A Russian delegation, which landed in Pakistan on Tuesday, is set to table a heavy agenda of cooperation in energy and other sectors. However, no breakthrough is likely in talks on energy deals, particularly for oil supply.
Though Pakistani circles are hoping to strike major oil and liquefied natural gas (LNG) supply agreements with Russia, uncertainty has continued to prevail.
According to sources, Russia had offered export of 100,000 barrels of crude oil. However, Islamabad dubbed it as heavy crude, which local refineries could not process. These refineries can only process sweet and light crude oil.
In response, Russia offered to export blended crude oil so that refineries could process it, but it did not provide any fuel specifications. In this situation, Pakistan is undecided how to handle the matter.
However, some officials pointed out that Russia had booked sweet and light crude oil for export to some other countries.
Secondly, payments for Russian crude in dollar are a major stumbling block, which needs to be removed. Pakistani banks have already refused to open Letters of Credit (LCs) for oil imports from Russia.
In the meantime, Russia has come up with a plan for trade payments, which include the use of authorised banks and settlements in local currencies. This mechanism can be used for oil import payments.
Moscow has not agreed on any discount, though Pakistani ministers claimed that Moscow would give a 30% price concession.
Pakistan is also hoping to ink a deal with Russia at the price cap imposed by the European Union and G7 nations because of the Ukrainian conflict. But Moscow has already announced that it will not trade oil at the price cap.
Pakistan and Russia have been discussing for a long time to lay a major LNG pipeline from Karachi to Lahore. They changed the project structure around six times to find a way out and execute it by avoiding US sanctions on Russian companies.
According to the recent structure, state-owned Pakistani companies will have 74% shareholding in the project whereas Russian firms will have 26% interest. Russian companies need to implement the project by supplying all the required equipment and material.
During the last visit of State Minister of Petroleum Musadik Malik to Moscow, Pakistani officials offered to complete the entire project on a build, own, operate and transfer (BOOT) basis. Despite that, uncertainty prevails.
Over the past couple of years, Pakistan has not been able to strike LNG deals with global suppliers as prices have skyrocketed.
Even Pakistan LNG Limited (PLL) floated a tender for LNG import over a six-year period, but no bidder turned up. Now, it is keenly looking for an LNG deal with Russia.
According to sources, LNG transport vessels are not available in the market, which will deter supplies from Russia. All vessels have been booked by the EU and some other countries.
In addition to oil and gas, Pakistan and Russia will also hold discussions on several other issues like trade and investment, agriculture, energy, industry, education, science and technology, information and communication technologies, roads, postal service and railways, finance and customs.
They will hold technical consultations on the agenda items. Consultations will mainly focus on previous decisions taken by the two countries.
Key points will be incorporated into the main protocol, which will be discussed and signed in the plenary session on the third day of the delegation's visit.
The information gathered by Pakistani officials about trade cooperation with the Russian Federation, including the foreign trade statistics, will be analysed during the deliberations.
The volume of bilateral trade in 2021 and 2022, according to the data of Federal Customs Service of the Russian Federation, will also be examined, which is critical to avoid new barriers and restrictions on mutual trade.
The two sides will talk about the possibility of cooperation and mutual assistance in customs matters. They will exchange documents and information on the customs value of goods transported between the Russian Federation and Pakistan.
Prospects of cooperation in hydroelectric power and renewable energy are also on the agenda, besides exchange of information and mutual assistance within the framework of unified system of tariff preferences of the Eurasian Economic Union.
Published in The Express Tribune, January 18th, 2023.
Like Business on Facebook, follow @TribuneBiz on Twitter to stay informed and join in the conversation.
COMMENTS
Comments are moderated and generally will be posted if they are on-topic and not abusive.
For more information, please see our Comments FAQ