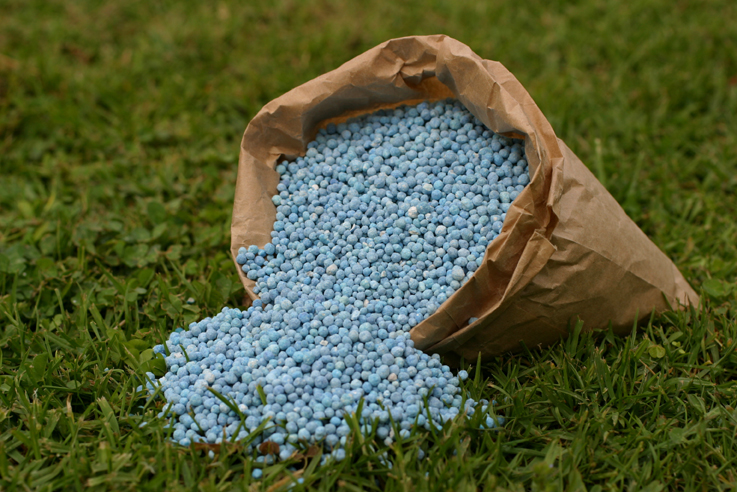 ---
KARACHI:
Anticipating a rise in gas prices ahead of the resumption of IMF programme, fertiliser producers have increased urea prices by Rs190 per bag, taking the retail price to approximately Rs2,440.
Fertiliser prices have been on the rise due to a combination of factors including inflation, rupee depreciation and a recent IMF demand that gas prices be increased, said Waqas Ghani Kukaswadia, an analyst at JS Global.
"The sector's production cost has also been impacted by these developments, leading to concerns about further price increases in the future," he added.
Sindh Abadgar Board Senior Vice President Mahmood Nawaz Shah said a 50-kilogramme bag of urea was available for Rs1,700 just six months ago but "it is now being sold for around Rs2,500".
Despite that, urea was not available in the market due to hoarding and profiteering, he added.
He said even though the production numbers provided by the companies did not show a decline in output, farmers could still not find urea in the market.
"This makes the situation very puzzling. There was a shortage last year as well, despite stable or even declining consumption levels," he remarked.
Despite wheat yields falling by almost 10%, farmers in Sindh were finding it difficult to obtain urea, Shah said.
"It is unclear where the urea is going, but some suspect that dealers may be hoarding the product. It is important to get to the bottom of this issue and ensure that farmers have access to the fertilisers they need," he demanded.
Provisional data suggests that urea sales in December 2022 were expected to reach 832,000 tonnes, up 39% compared to December 2021, said Kukaswadia.
In the last quarter of calendar year 2022, urea sales were expected to touch 1.8 million tonnes, a 9% year-on-year increase.
Moreover, cumulative urea sales for 2022 were expected to reach 6.61 million tons, an increase of 4% from last year. Closing inventory for 2022 was expected to be around 65,000 tonnes.
While larger local players witnessed slower growth, smaller players and imported urea sales were expected to perform well. Factors contributing to this included the temporary shutdown of base plants for maintenance as well as plant disruptions at Fauji Fertiliser Company (FFC) and Engro Fertilisers Limited (EFERT).
Alongside urea, the demand for di-ammonium phosphate (DAP) is also on the rise. DAP offtake for December 2022 was expected to reach 160,000 tonnes, an increase of 37% compared to last year.
Published in The Express Tribune, January 7th, 2023.
Like Business on Facebook, follow @TribuneBiz on Twitter to stay informed and join in the conversation.
COMMENTS
Comments are moderated and generally will be posted if they are on-topic and not abusive.
For more information, please see our Comments FAQ