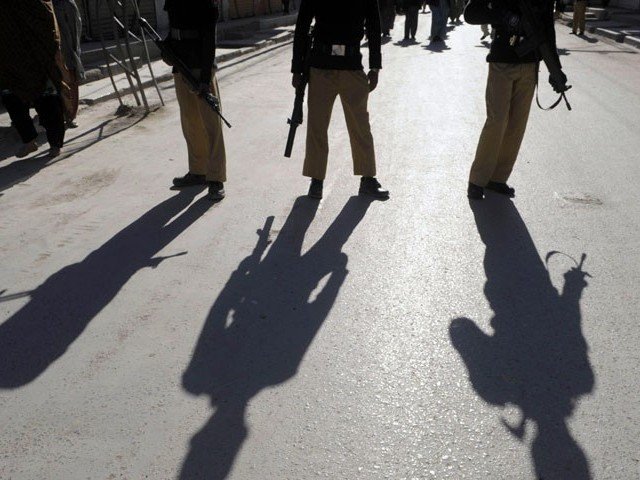 ---
KARACHI:
There has been an alarming increase in cases of kidnapping, sexual abuse, domestic violence and human trafficking of women and children in Sindh in the first 10 months of 2022, according to a report released by the Sustainable Social Development Organisation (SSDO) and the Center for Research, Development and Communication (CRDC).
The report has been compiled on the basis of data received from Sindh police. The breakdown shows that 1,865 women were kidnapped, 142 subjected to sexual violence, and 114 murdered across Sindh between January and October 2022. Similarly, 179 cases of child labour and 71 of child sexual abuse were also reported during the same time period.
Of the 1,865 cases of women abductions, 58.4% were reported in Karachi alone. Similarly, of the 142 cases of sexual abuse against women, 93.7% were of rape, 4.9% of gang rape and 1.4% were of incest. Of the physical abuse cases, 139 involved domestic abuse (beating) and 114 involved murder as a result of domestic violence. Hyderabad had the highest number of physical abuse cases.
Moreover, 109 cases of women trafficking were also reported during the first 10 months of 2022. Of these, 50.5% of the cases were registered in Karachi alone. Similarly, all of the 29 registered cases of bonded labor were from Karachi. Furthermore, 80 cases of honor killing were also reported in the same time period, more than half of them, or 57.5%, were in Larkana.
According to the report, 434 cases of violence against children were registered by Sindh police between Jan and Oct 2022 across the province. Most of the cases involved child labor (179) and were registered under the Prevention of Trafficking in Persons Act, 2018. In 85.5% of the cases, the victims were boys, while 14.5% were girls. Moreover, 98.9% of all cases were from Karachi alone, which is alarming. Similarly, the number of kidnappings was also staggeringly high as 121 cases were reported across the province, with 71.9% from Karachi alone.
The second most prevalent type of crime against children was sexual violence as Sindh police reported 71 cases in the first 10 months of 2022. These included 41 cases of sodomy - 13 in Hyderabad range and 11 in Sukkur range. Another 30 cases involved general sexual abuse of children with no specification of the nature of crime. More than half of these (60%) occurred in Karachi range.
Compared to similar cases reported to Punjab police during the same time period, the Sindh cases are very low. While there were only 142 cases of sexual violence against women in Sindh, Punjab police reported a shocking 3,088 similar cases in the province. Similarly, as many as 4,503 cases of child abuse were reported in Punjab against 434 similar cases in Sindh.
Syed Kausar Abbas, Executive Director SSDO, stated, "The purpose of collecting this data is to identify the hotspots of crimes against women and children, so that it can be used as a reference point for policymakers and relevant stakeholders to take strict action, in the exact areas that need the intervention. This is especially true for smaller and more far-flung districts where there might not be enough resources currently and that need special attention."
Published in The Express Tribune, December 10th, 2022.
COMMENTS
Comments are moderated and generally will be posted if they are on-topic and not abusive.
For more information, please see our Comments FAQ