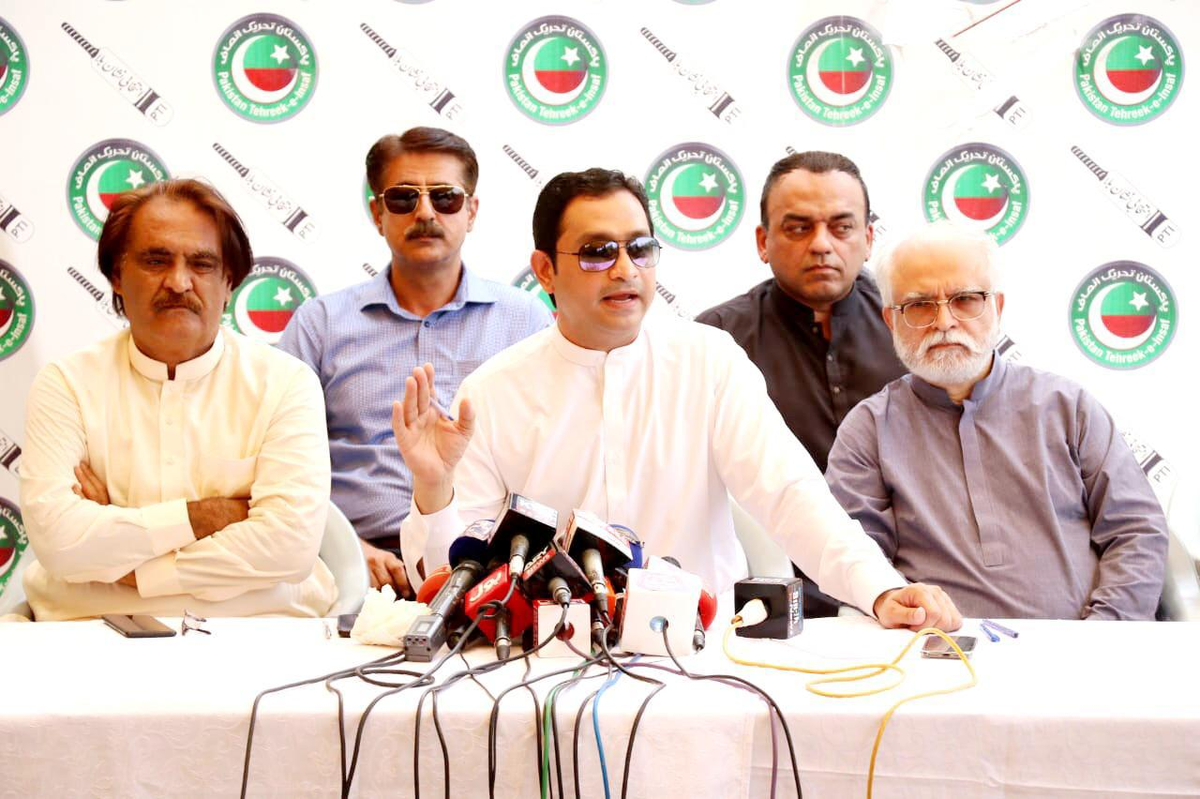 ---
KARACHI:
The parliamentary leader of Pakistan Tehreek-e-Insaaf, in the Sindh Assembly Khurram Sher Zaman, said that it is essential to tell the people of Karachi how the skin of the citizens is being removed.
"PPP and MQM are anti-provincial and anti-national parties," he claimed.
He said that, now, an administrator is being appointed in Karachi according to the wishes of MQM.
On this occasion, members Sindh assembly, Dr Imran Shah, Malik Shahzad Awan, Dr Sanjay, and Ali GG Adiba Hassan were also present.
During a media talk at the Sindh Assembly building, Khurram Sher zaman criticised the PPP and MQM and said that they wanted to appoint their political administrators, not for the benefit of Karachi but to make money.
Khurram Sher Zaman said that the political administrator would help rig the election in Karachi. The silence of the Election Commission is surprising.
Zaman claimed that the meetings being held in the Governor's House are not for holding the election but for its adjournment.
He said that PTI condemns this action and will resist it.
We will approach the courts, he said.
The PPP and MQM fear is that the PTI mayor will work and serve the people of Karachi, Sher Zaman said.
An application has been filed against Murtaza Wahab in the Chief Justice's court, Shezaman said. Murtaza Wahab belongs to a political party. How much will they loot this city?
COMMENTS
Comments are moderated and generally will be posted if they are on-topic and not abusive.
For more information, please see our Comments FAQ