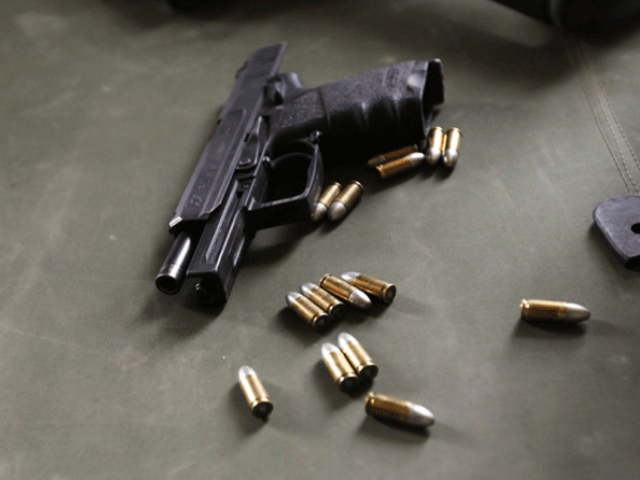 ---
DIJKOT:
A man and his son allegedly shot and killed a youth who had returned from Dubai recently after he demanded borrowed money. Both accused managed to escape after the incident in Faisalabad.
According to the police, Jawwad Hussain had returned from Dubai to attend his sister's wedding. He asked Maqsood Hussain, a resident of the same village, to repay Rs250,000 that he had borrowed several years ago, in order to pay for the wedding. Maqsood told Jawwad that he would return the money later that evening.
That night, Maqsood came to Jawwad's house with his son, Hasnain and talked with him near the pole outside his house. The conversation quickly turned sour, with a heated exchange of harsh words taking place.
Maqsood allegedly told Hasnain to 'teach Jawwad a lesson over asking for his money,' upon which Hasnain reportedly shot Jawwad three times in the chest. Upon hearing the gunshots, Jawwad's mother and others came outside, as the accused fled while firing.
The injured Jawwad was being shifted to hospital when he succumbed to his injuries on the way.
Published in The Express Tribune, December 4th, 2022.
COMMENTS
Comments are moderated and generally will be posted if they are on-topic and not abusive.
For more information, please see our Comments FAQ