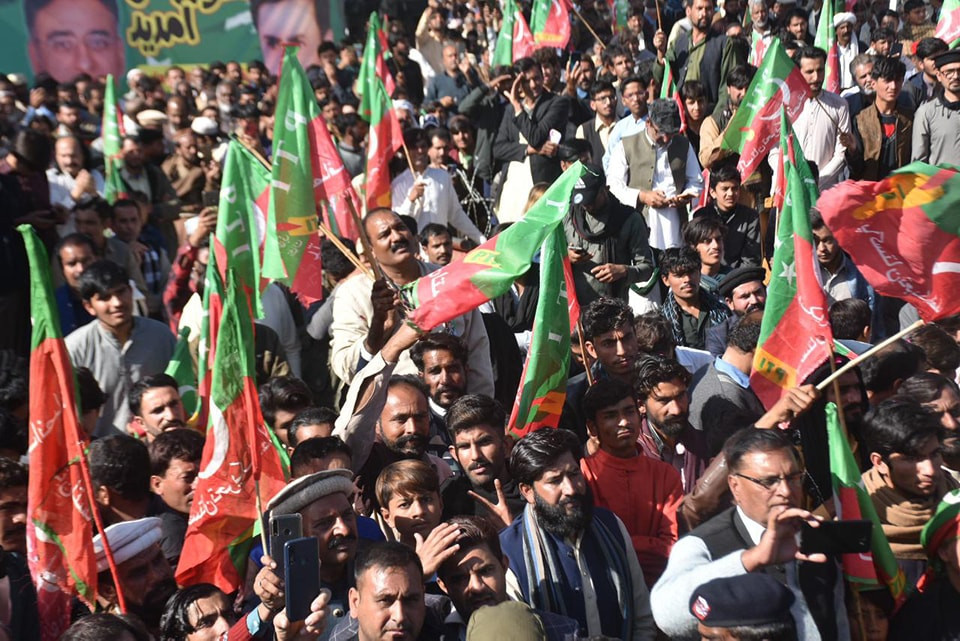 ---
KARACHI:
Pakistan Tehreek-e-Insaf (PTI) Sindh MPAs will get final message to quit or stay in the provincial assembly in the meeting due with PTI Chairman Imran Khan on Saturday in Lahore.
PTI leader Khurram Sher Zaman held a parliamentary party meeting of PTI members in the Sindh Assembly on Thursday. On the occasion, the party members were taken into confidence on the decision of the Chairman PTI Imran Khan regarding resignation from the provincial assemblies.
Talking to the media, Khurram Sher Zaman said that the party members will meet Imran Khan on Saturday as the members are asked to come to Zaman Park Lahore for the meeting. Present on the occasion, PTI MPA Dr Seema Zia condemned Fazlur Rehman's derogatory words against women. Dr Seema said that why are Asifa, Bakhtawar, and Mariam Nawaz silent over Fazal's statement.
COMMENTS
Comments are moderated and generally will be posted if they are on-topic and not abusive.
For more information, please see our Comments FAQ