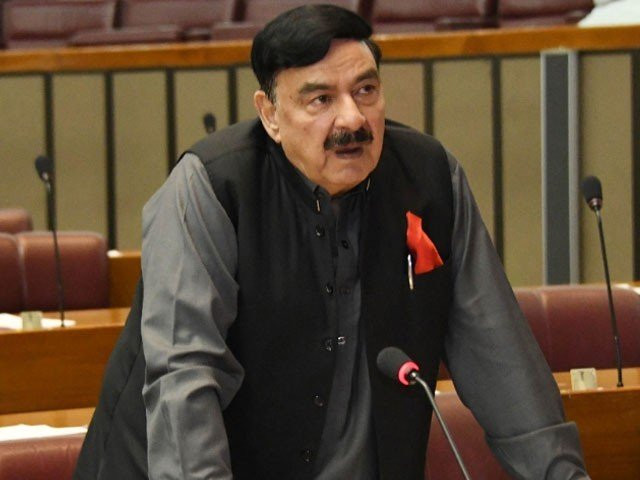 ---
RAWALPINDI:
Awami Muslim League chief Sheikh Rashid Ahmed has said that after seven months, he has started to restore relations with the establishment.
Addressing a news conference at Lal Haveli here on Friday, the former interior minister said, "Today is a new dawn, new politics, a new beginning as judo karate is over."
Rashid said, "All the political parties have congratulated the army chief, including me."
Rashid said he would leave Lal Haveli at 12pm (today) for Murree Road. "What Imran Khan will announce on Saturday (today) [during the PTI's long march], will be implemented. A new history of politics is being set in Rawalpindi."
The AML chief said that the decision of a sit-in and rally will be Imran Khan's as "the government is a complete failure and poor people's enemy". "Imran Khan's life is in danger and he is the only one who can solve the economic problems with the support of the people as Pakistan is close to default."
He said after Saturday's (today) march, "we will start preparations for elections".
He claimed that elections were going to be held in April and May as there was no other solution, and if anyone had a solution, "come forward".
Rashid accused Finance Minister Ishaq Dar of failing, saying that the people were being squeezed by inflation.
He said the political grave of 13 political parties has been dug, adding that he would not let the imported government run away.
"The 13 party parties are also going away. NAB cases will be restored. All of them will go to jail again. Rawalpindi stands by Imran Khan like a rock."
He said General Qamar Javed Bajwa also said that the economic situation was very serious. "Imran Khan took the best decision as well as the president also took the best decision in a timely manner."
Rashid said that he had no contact with the establishment for seven months. "Now, I have started to be active … I am standing with Imran Khan. The military is moving away from politics."
COMMENTS
Comments are moderated and generally will be posted if they are on-topic and not abusive.
For more information, please see our Comments FAQ