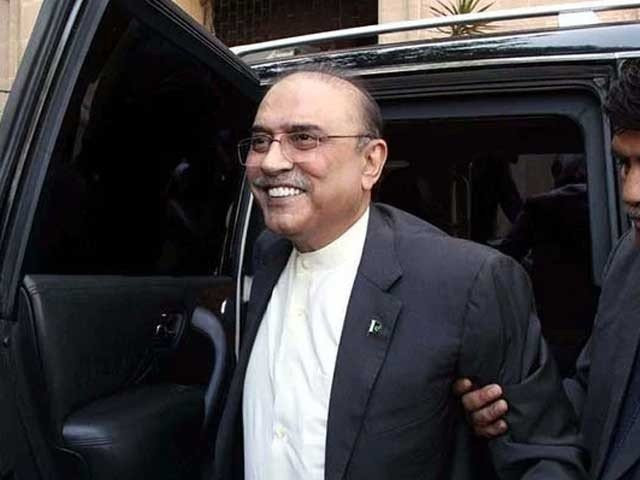 ---
LAHORE:
As the appetite for election fever is heating up, Pakistan Peoples Party co-chairman Asif Ali Zardari would camp in the political capital to focus on the party's affairs in Punjab and efforts to rejuvenate it for the coming general elections.
The former president is expected to arrive in Lahore on Monday for a three-day visit meant to be heavily invested in consolidating PPP's footing in the province, sources said.
Zardari, who is a key ally of the PML-N-led ruling coalition, is also likely to consult with the allies on chalking out a strategy for flexing political muscles against the ruling PTI-PML-Q alliance in the province and whip up votes for the polls.
He is also expected to call on Pakistan Muslim League-Quaid (PML-Q) president Chaudhry Shujaat Hussain. Besides, Prime Minister Shehbaz Sharif, who is on a two-day official visit to Turkey, is likely to touch down in Lahore upon his return.
Asif Ali Zardari is also expected to meet the prime minister during his stay in Lahore. In addition, the PPP leader will hold meetings with the party leaders and finalise the candidates across Punjab.
Furthermore, Zardari is going to select a party leader for the command of Central Punjab and pick other officials.
It is pertinent to note that in the recent by-elections the PPP had gained some ground in the province after PTI lost its seat to it — NA-157 Multan — which it had won in the 2018 general elections.
The party had gained a huge number of votes during the polls.
COMMENTS
Comments are moderated and generally will be posted if they are on-topic and not abusive.
For more information, please see our Comments FAQ