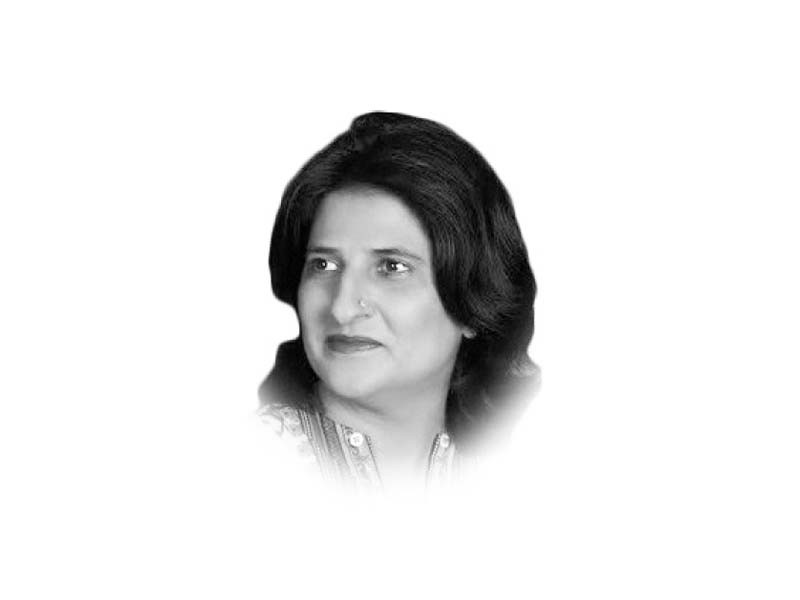 ---
When the Pakistani diaspora in the UK was busy blaming who killed Arshad Sharif and who planned an attack on former PM Imran Khan, the Indian diaspora there was celebrating the exceptional outcome of the India-UK meetings at G20 where modalities for visa-free movement for Indian students came under discussion.
Prime Minister Rishi Sunak is of the view that under the new UK-India Young Professionals Scheme, the UK will offer 3,000 places annually to 18 to 30-year-old degree-educated Indian nationals to live and work in the UK for up to two years.
According to a report by the Indian Ministry of External Affairs, 1.41 million Persons of Indian Origin and 0.35 million Non-Resident Indians are in the UK. Around 60,000 doctors of Indian origin are working in the UK's National Health Service while the number of part-time private practitioners and retired officials could be over half a million.
A February 2020 report by Grant Thornton's South Asia Business Group claims that 654 Indian diaspora-owned or diaspora-led companies have a combined annual turnover of £36.84 billion and their contribution to corporation tax is more than £1 billion and they have invested £2 billion through capital expenditure in the UK. These companies provide around 174,000 jobs annually.
According to available data, over 50% of the Indian diaspora in the UK hold degree-level qualifications while 40% work in managerial and professional occupations and 84% of all Indian diaspora-owned businesses in the UK. The remaining 16% are in financial services, engineering and manufacturing, tourism and leisure, energy, and natural resources. According to estimates, over 30% of Indians who completed their education in the UK had opportunities of having foreign and national scholarships for their higher education abroad.
According to international reports on South Asia and higher qualifications abroad, Indian diplomats extensively sought foreign scholarships for Indian students, particularly in the Humanities Group.
My discussions with retired bureaucrats in Pakistan indicate that 1990s was the high time for foreign-funded scholarships for higher education coming to South Asia. However, the Economic Affairs Division, instead of advertising the available scholarships, kept trying to adjust relatives, resulting in the lapse of some 70% of these scholarships every year. Moreover, in Pakistan, the Humanities Group had been a neglected area of education, as a majority was interested in finding scholarships in engineering and medicine for PhD/post-doctoral studies while Indian were investing across the board.
According to Indian academicians and researchers I had an opportunity to talk to, policies introduced by former PM Manmohan Singh, even before becoming the PM, provided the foundation for Indians to get foreign education through funding and scholarships. Singh believed governments must provide financial support to students for foreign studies as they do in case of any other industry in the country. After finishing his doctorate in Economics from Oxford, Singh worked for the UN during 1966–1969. He was hired as an adviser in the Ministry of Commerce and Industry and held several other key posts such as Chief Economic Adviser (1972–1976), the Reserve Bank governor (1982–1985), and the Planning Commission head (1985–1987). Singh made channels within the Planning Commission and the Ministry of Commerce and Industry for providing support to students to go abroad for higher education. Today's Indian diaspora contributing to politics, education and the economy of the US and Europe is the fruit of the tree that Singh planted in the early 70s.
Singh sought help from the Western countries, in particular, for providing educational opportunities for interdisciplinary and multidisciplinary working and early-stage research experience. He developed an idea of 'Internationalization of higher education' and his vision opened uncountable opportunities for Indian students all over the world. We in Pakistan must not waste any more time to follow Singh.
"Hope is being able to see that there is light despite all of the darkness."—Desmond Tutu
Published in The Express Tribune, November 26th, 2022.
Like Opinion & Editorial on Facebook, follow @ETOpEd on Twitter to receive all updates on all our daily pieces.
COMMENTS
Comments are moderated and generally will be posted if they are on-topic and not abusive.
For more information, please see our Comments FAQ