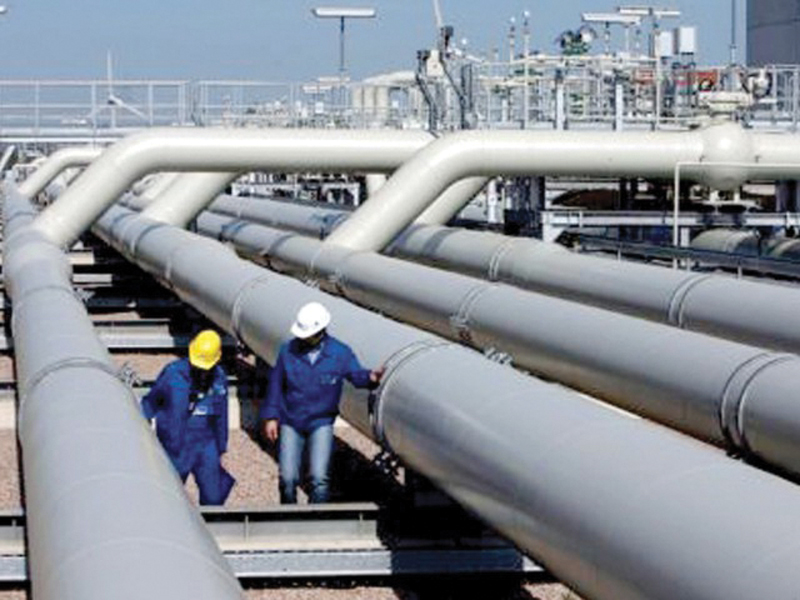 ---
ISLAMABAD:
Sui Southern Gas Company (SSGC) has sought a massive increase of Rs667.44 per million British thermal units (mmbtu) in gas prices for financial year 2022-23.
The Oil and Gas Regulatory Authority (Ogra) held a public hearing on Monday to seek the input of relevant stakeholders before reaching a final decision.
In a statement, Ogra said "it conducted a public hearing in Karachi to seek the point of view of consumers, the general public and stakeholders on the review petition filed by SSGC under Section 8(2) of the Oil and Gas Regulatory Authority Ordinance 2002 read with Rule 4(3) of the Natural Gas Tariff Rules 2002 for the review of its estimated revenue requirement/ prescribed prices for FY 2022-23".
In the petition, SSGC has projected a shortfall of Rs184,881 million in its revenue requirement, including Rs33,787 million on account of unrecovered shortfall for FY 2021-22. Accordingly, the public gas utility is seeking an increase of Rs667.44 per mmbtu in its average prescribed price for FY23.
Apart from that, the petitioner has estimated re-gasified liquefied natural gas (RLNG) service cost at Rs26.23 per unit for FY23.
Ogra conducted the hearing to provide an opportunity to all stakeholders and consumers, including the Karachi Chamber of Commerce and Industry and the All Pakistan Textile Processing Mills Association (APTPMA), to express their concerns over the SSGC petition.
Ogra chairman presided over the proceedings and reserved the decision, which would be announced within due course of time.
SSGC filed the review petition pertaining to changes in the wellhead gas prices and estimates of gas offtake.
In the petition, SSGC took additional amounts for flood rehabilitation and repair work of Rs200 million and Rs350 million on the transmission and distribution network respectively.
SSGC said that the Economic Update and Outlook of September 2022, released by the Finance Division's Economic Advisory Wing, put the inflation measured by the Consumer Price Index (CPI) at 26.1% for July-August FY23 compared to 8.4% in the same period of last year.
The estimate of the cost of gas has been revised considering the average crude oil and high sulphur fuel oil (HSFO) prices of $99.96 per barrel and $505.44 per ton respectively. The exchange rate parity has been taken at an average of Rs231 per dollar for the year. These assumptions have also been adopted for purchases, sales and unaccounted for gas (UFG).
In the revised petition, actual gas sales volumes for two months have been incorporated into the revised estimates and determined figures for the remaining 10 months have been kept.
In addition, the UFG volume has been maintained at the level of estimated revenue requirement of FY23.
This also includes prior year's shortfall recovery of Rs33,787 million, or Rs121.97 per mmbtu, (for natural gas consumers) and Rs15,518 million, or Rs33.58 per mmbtu, (for RLNG consumers). Ogra, in its decision taken earlier, had allowed a shortfall of Rs87,326 million, or Rs308.53 per unit, for the local gas.
However, due to the ring-fencing mechanism of RLNG business, it determined only the RLNG service cost (transportation component) at Rs9,313 million, or Rs20.15, per unit. Being the aggrieved party in certain issues, SSGC filed a motion for review on July 1, 2022 and claimed a revenue shortfall of Rs152,312 million, or Rs538.13 per unit, inclusive an FY22 shortfall recovery of Rs33,787 million, or Rs119.37 per unit, for natural gas consumers and Rs21,700 million, or Rs46.96 per unit, for RLNG consumers.
SSGC also requested Ogra to allow some items claimed in the instant petition to mitigate the possibility of further accumulation of gas development surcharge (GDS), which has been accumulated to the tune of Rs178 billion (as of June 30, 2020).
Published in The Express Tribune, November 22nd, 2022.
Like Business on Facebook, follow @TribuneBiz on Twitter to stay informed and join in the conversation.
COMMENTS
Comments are moderated and generally will be posted if they are on-topic and not abusive.
For more information, please see our Comments FAQ