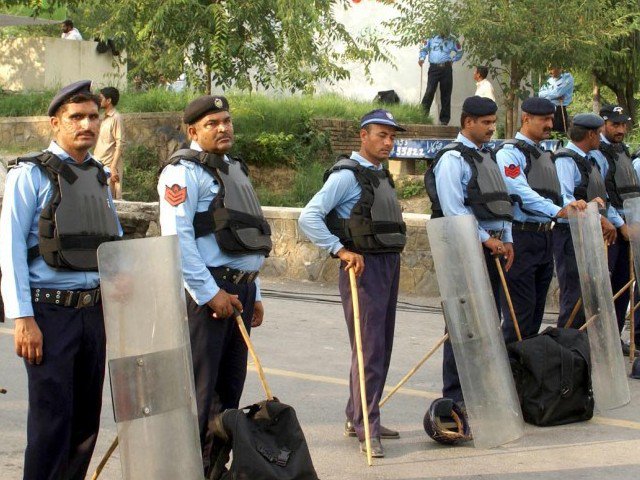 ---
ISLAMABAD:
Islamabad police will ensure state guest-level security to players, ICC officials and other foreign staff during the England cricket team's tour.
The Islamabad police will monitor the route of the England cricket team during its visit to the federal capital through modern technology including drone cameras. As many as 1,200 officers and personnel of the capital police will take part in the security duty.
The security plan was finalised during a meeting chaired by Islamabad Police Inspector General Dr Akbar Nasir Khan.
In the meeting, the details related to the security of the visiting cricket team were discussed. It was decided in the meeting that foolproof security will be ensured in full coordination with the Rawalpindi Police and the routes will be monitored using modern technology including drones during the team's movement.
The CPO Security Division will lead all security while CPO Operations will fully cooperate with him. The Islamabad capital police will take all possible steps to maintain national dignity and identity.
It was also decided not to allow any political gathering in the city without prior approval of the district administration to avoid any law-and-order situation in the federal capital.
During the huddle, the SSP Operations briefed the IGP about the security arrangements and risks during the gathering of any political party in the city. The IGP said that any illegal activity in the jurisdiction of Islamabad would not be allowed as Islamabad's capital police is very much alert to combat any such situation.
It was decided in the meeting that only such political activity having the permission of district administration would be allowed and it should be held as per SOPs. The security of the red zone would be made more effective by Islamabad Capital Police, Frontier constabulary and Rangers.
Published in The Express Tribune, November 21st, 2022.
COMMENTS
Comments are moderated and generally will be posted if they are on-topic and not abusive.
For more information, please see our Comments FAQ