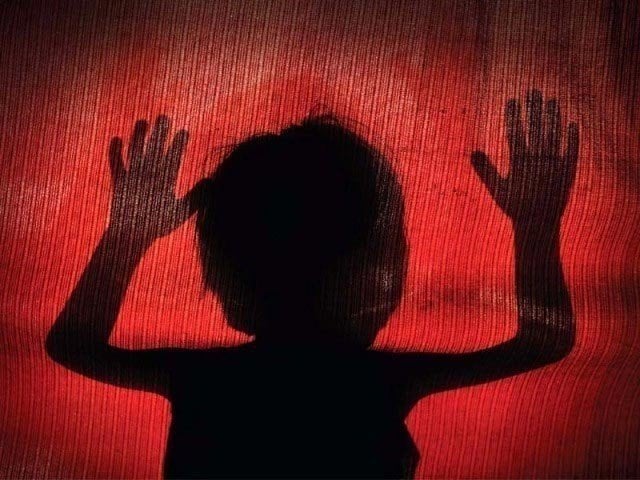 ---
KARACHI:
In a harrowing crime, a seven-year-old girl was assaulted and brutally murdered by some sexual perverts in Karachi, police said on Friday, adding that the body was found dumped on a scrapheap.
The sickening incident triggered protest in the area as residents blocked the road near Daood Chorangi in Quaidabad neighbourhood which disrupted the smooth flow of traffic. They demanded immediate arrest of the culprits and exemplary punishment to them.
The body of the seven-year-old girl, who went missing two days ago, was found on a garbage dump close to an under-construction building in Muslimabad Colony, Quaidabad, on Friday.
Police shifted the body to the Jinnah Hospital where she identified as Muneeba, daughter of Maqbool. "My daughter went missing on Wednesday afternoon while playing outside her house. We searched for her everywhere but failed," the distraught father told the media outside Jinnah Hospital. "I have six daughters and Muneeba was on third of all," he added.
Read more: Teen 'raped, tortured, killed' in Karachi
Police Surgeon Dr. Samia said that torture marks were found on the girl's body during initial examination. "She might have been strangled to death after being subjected to rape," Dr. Samia added. "We will have a clearer picture after the post-mortem report," she said, adding that DNA samples have also been collected from the victim's body.
The gruesome incident created anger among the local residents who gathered outside the house of the bereaved family. Later they staged a sit-in at Dawood Chowrangi calling for justice for Muneeba. The sit-in disrupted the flow of traffic and caused a huge jam. The protesters dispersed peacefully after police assured them that the culprits would be arrested soon.
According to a police spokesperson, SSP District Malir Irfan Bahadur and SSP Investigation visited the scene where experts collected evidence. Police investigators are searching the area for CCTV cameras believing that video footage could help them trace the culprit.
Police investigators have also recorded the statements of the victim's relatives. SSP Bahadur assured the bereaved family that the sexual perverts who brutalized the young girl would not escape justice.
COMMENTS
Comments are moderated and generally will be posted if they are on-topic and not abusive.
For more information, please see our Comments FAQ