 ---
After the Censor Board of Federal Certification (CBFC) gave clearance to the Saim Sadiq directorial Joyland, the Punjab Censor Board immediately issued a notice to ban the film. As soon as this news made headlines, designer Maria B took to her social media and lauded the Punjab government for their prompt decision.
Celebrating the announcement, Maria expressed great joy in a series of Instagram Stories. The first one conveyed the news to her followers terming it a "rollercoaster" of events. She then hailed the Punjab government saying, "You guys rock!"
She wrote, "Joyland movie banned in Pakistan until further notice! What a roller coaster. Punjab government."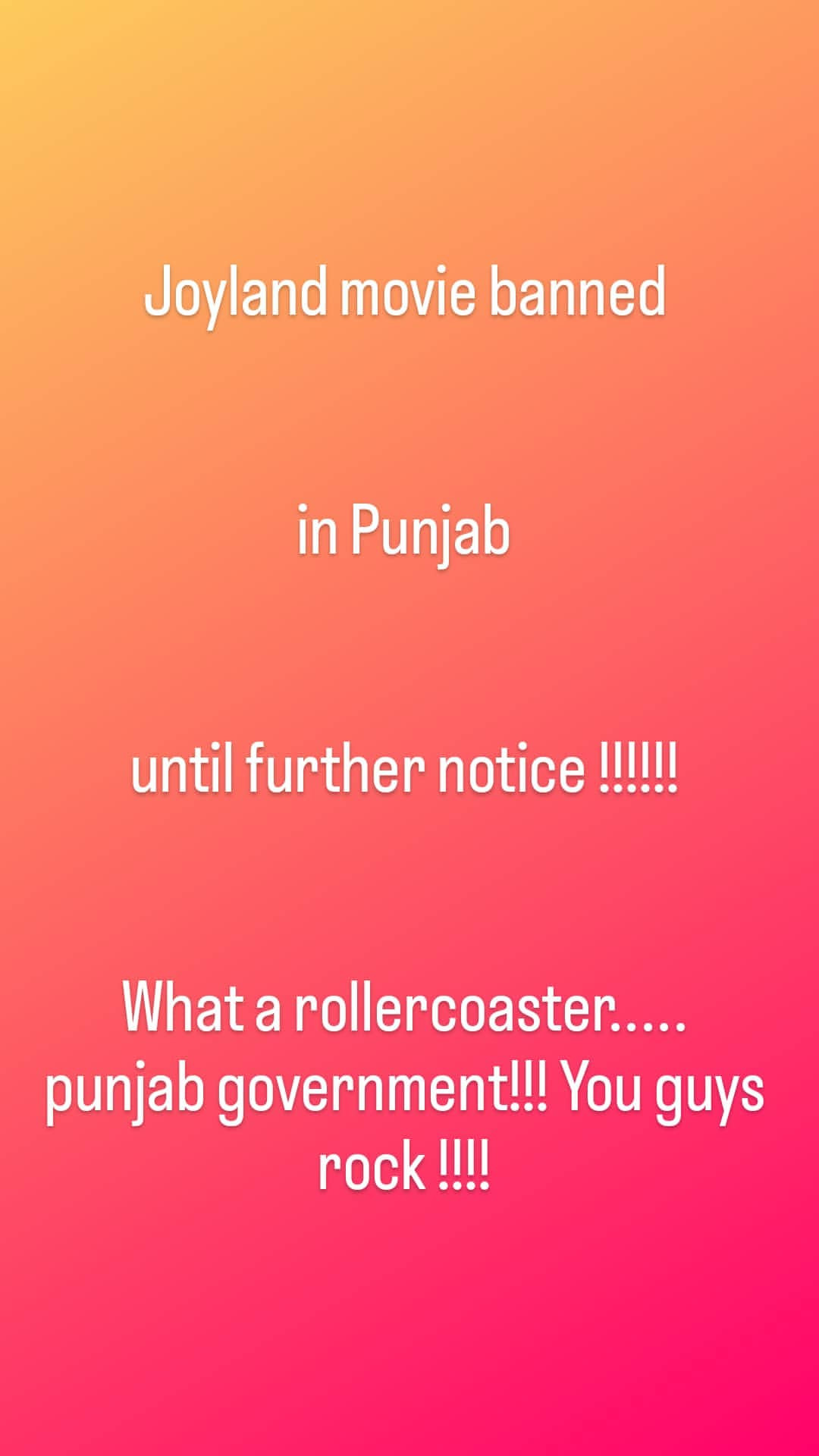 In another post, Maria showed her gratitude to "whoever" made the decision and mentioned Pakistan Tehreek-e-Insaf (PTI). She said, "Thankyou government of Punjab, PTI, whoever did this."
Maria also highlighted how this ban "gives hope" to people like her who want a better future for children in the "Islamic Republic of Pakistan." She expressed, "You guys give us hope for the future of our children. In the Islamic Republic of Pakistan," followed by emojis of the Pakistan flag with green hearts.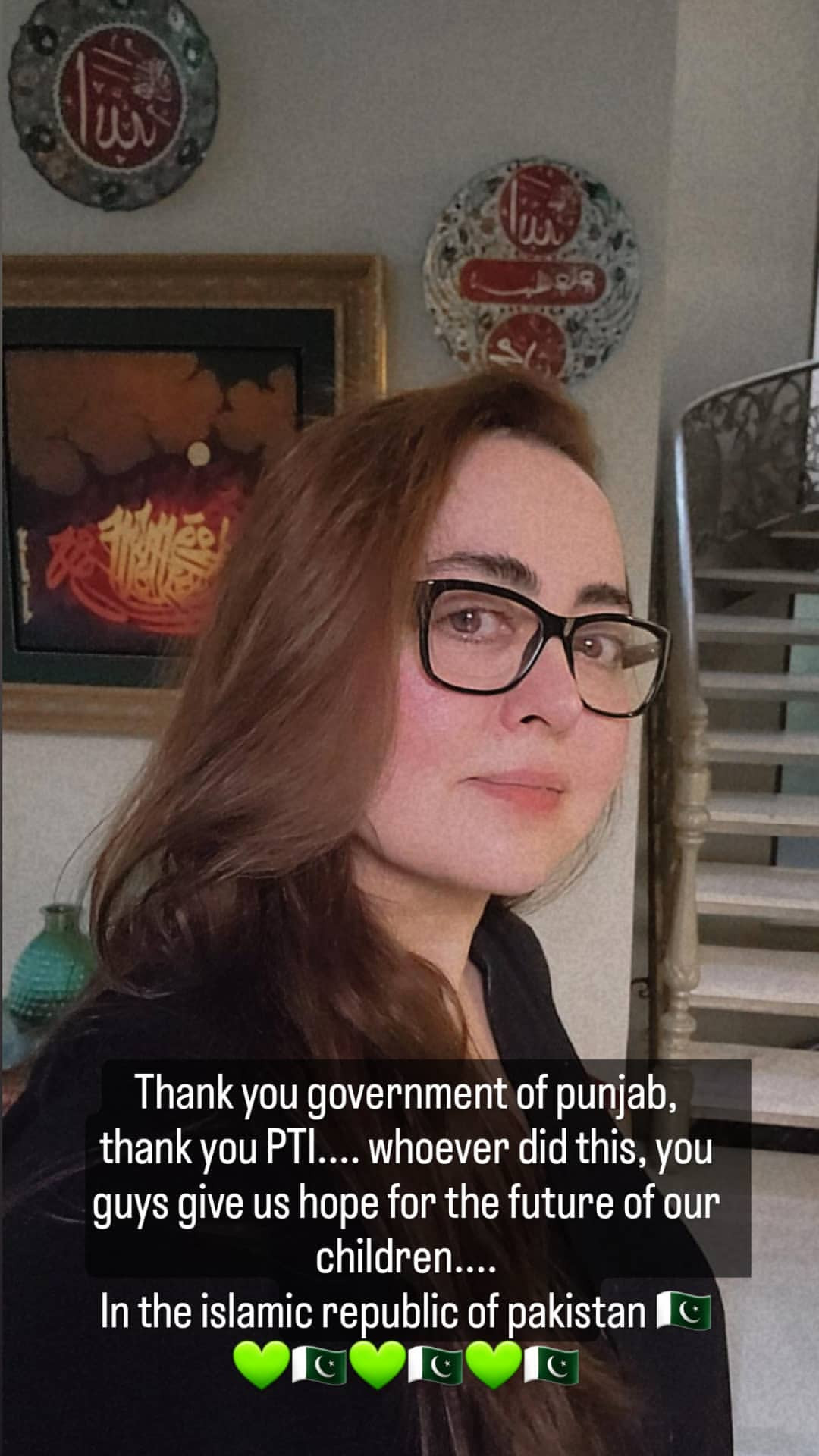 Moving on, the designer shared a poster of the film and lamented the possibility of the ban uplifting in Punjab too. She stressed how this decision reflects the "masses" in Pakistan and backs people who devotedly follow religious teachings.
"Don't know how long the ban will stay, but PTI and the government of Punjab heard the voices of the masses of Pakistan, the ones who follow the Quran and Sunnah. Thank you," read the caption of the Instagram Story.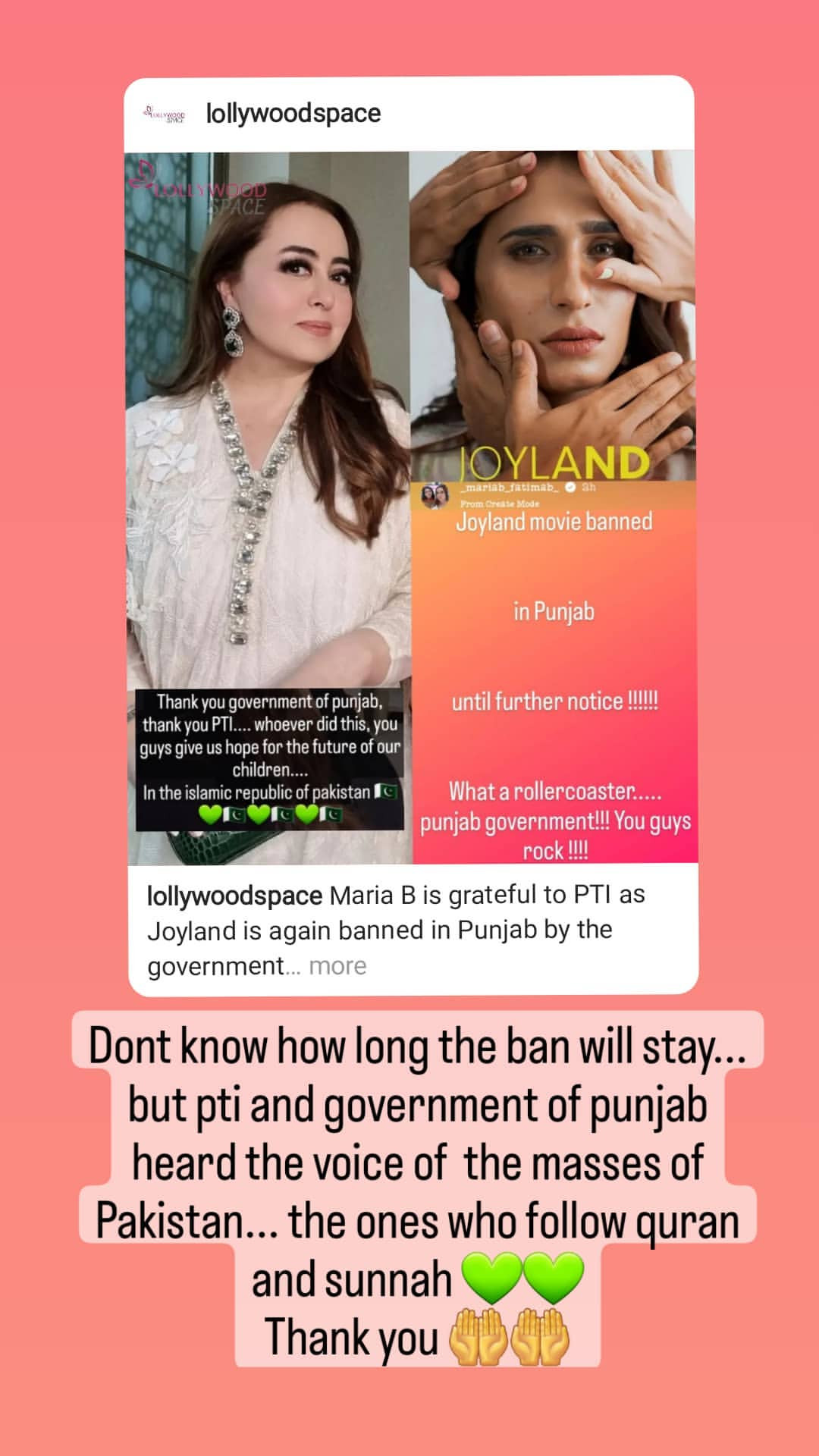 Taking a dig at the Jamiat Ulema-e-Islam party, Maria shared a picture of a poster mocking the decision of the CBFC, which included members of the aforementioned political group.
The picture included the name of Joyland altered to "JUI-land" taunting how the religious party approved content that is allegedly immoral and against certain religious beliefs.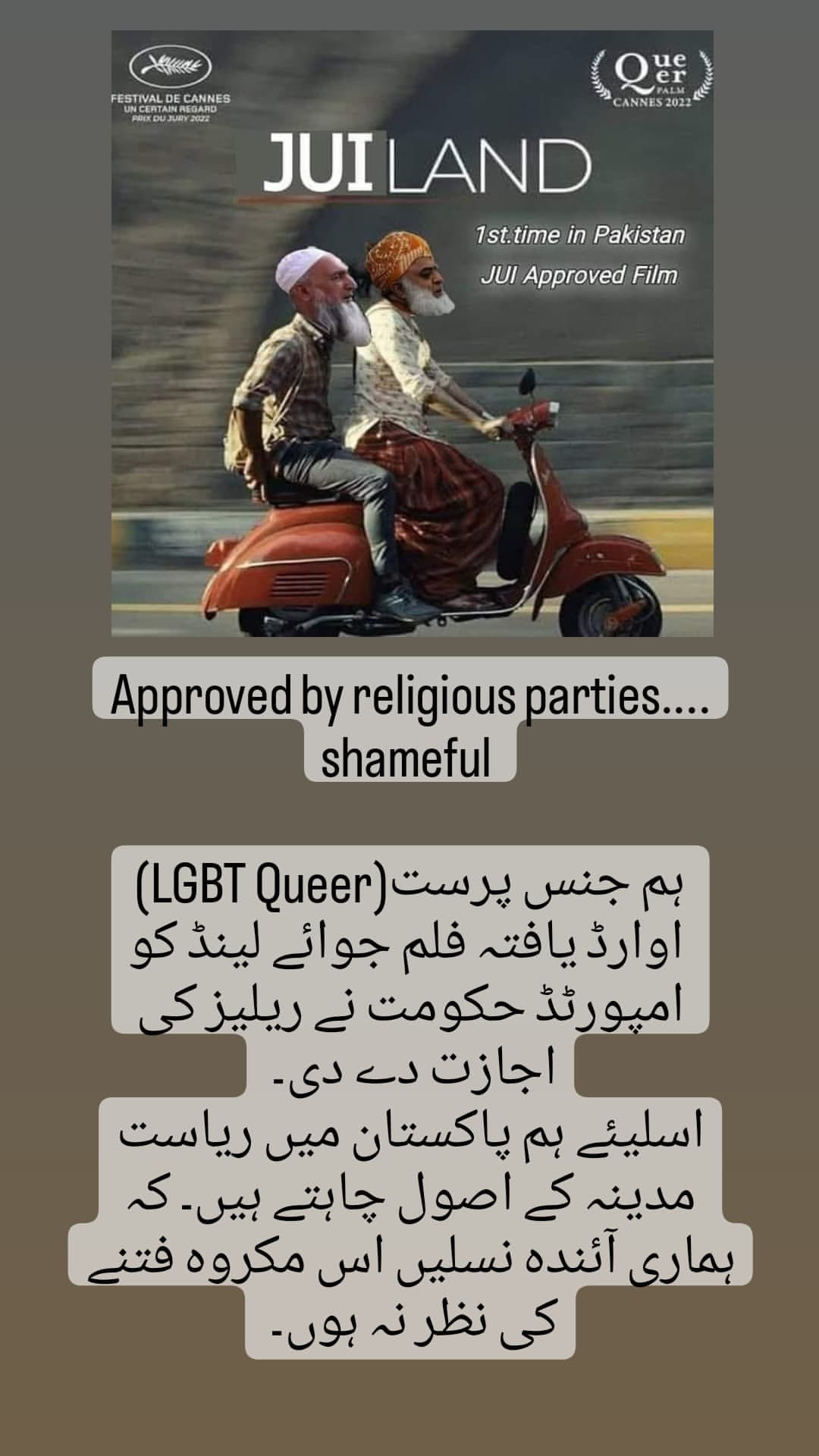 Prior to this, Maria also voiced her discontent with Joyland's release on Instagram. By utilising various sad and irritated emojis, she asked for "help" and "forgiveness" from her God.
She said, "Congratulations Pakistan. Joyland is being released. Our first official transgender movie, At least they cut some parts out. May Allah help us and forgive us."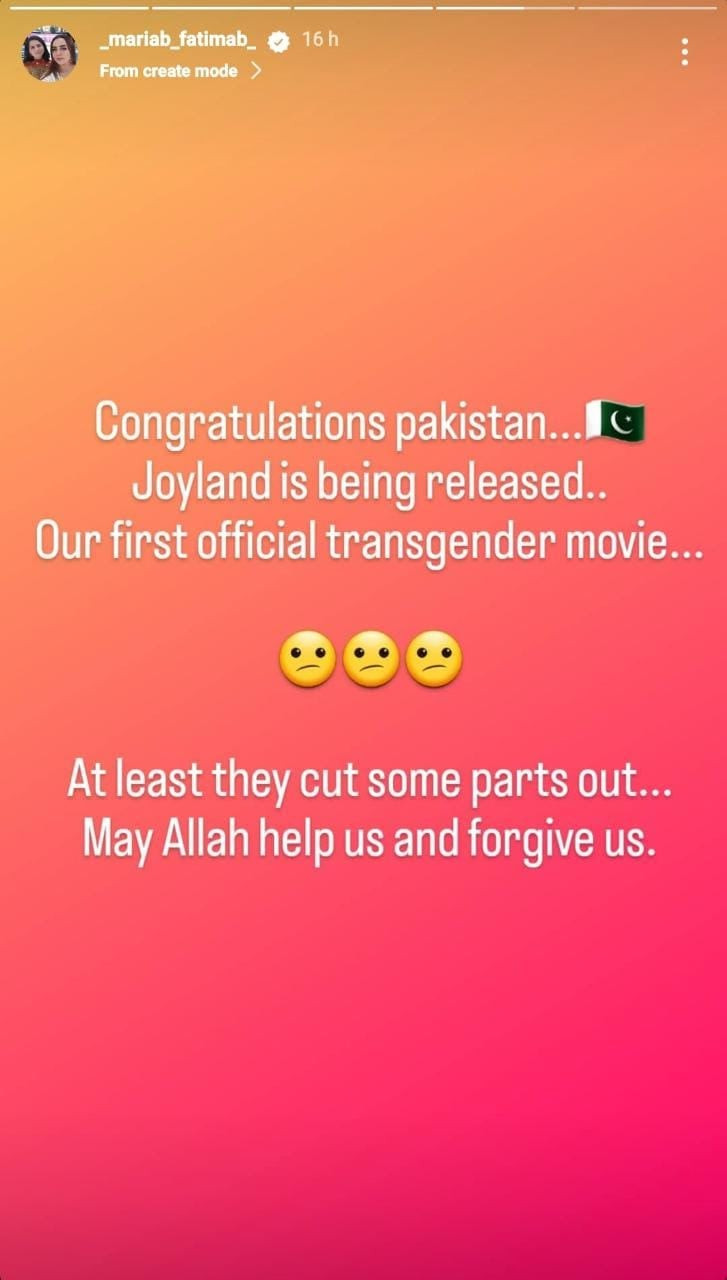 Have something to add to the story? Share it in the comments below.
COMMENTS
Comments are moderated and generally will be posted if they are on-topic and not abusive.
For more information, please see our Comments FAQ