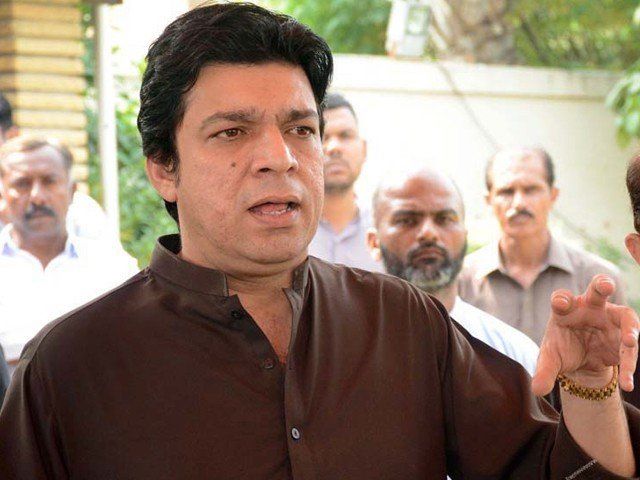 ---
Former Pakistan Tehreek-e-Insaf (PTI) leader Faisal Vawda on Thursday accused ex-prime minister Imran Khan's adviser for accountability and interior Shahzad Akbar of "misleading" the PTI cabinet over the issue involving misappropriation of funds from the UK.
"I and Shahzad Akbar had a fight. I told Imran Khan about Shahzad Akbar that he will flee abroad," Vawda said while talking to media outside the National Accountability Bureau's Rawalpindi office.
Vawda said that he and former human rights minister Shireen Mazari had raised the issue of misappropriation of funds, adding that Shahzad Akbar had briefed the cabinet on the matter.
Read more: Imran terminates Vawda's PTI membership
The cabinet was made to do this wrongful deed for no reason and Pakistan's exchequer suffered a loss of 190 million pounds as a consequence, he added.
The former PTI leader said that people around Imran Khan are conspiring against him. "Imran Khan trusts his people immensely... at that time even IB also used to report what Shahzad Akbar used to say," he added.
Criticising the PTI's ongoing long march to Islamabad, Vawda questioned who will benefit from it. "When your popularity is such that you will win the election with a two-thirds majority, then there is no need for a march."
Read Will reveal names of 'snakes' who misled Imran: Vawda
Vawda went on to say that his political journey began with the PTI and it will also end with the same party. "I have proved my loyalty. Whenever Imran Khan wants to ask me questions, I am here."
The former federal minister said that Major General Faisal Naseer is an honourable officer, saying that he advised Imran to deal with him directly.
"I told Imran Khan that I can arrange a meeting with General Faisal. General Faisal said that his boss was not in the country and he will meet Imran Khan after his permission. When I said this to Imran Khan, two particular people started spreading propaganda against me," he added.
COMMENTS
Comments are moderated and generally will be posted if they are on-topic and not abusive.
For more information, please see our Comments FAQ