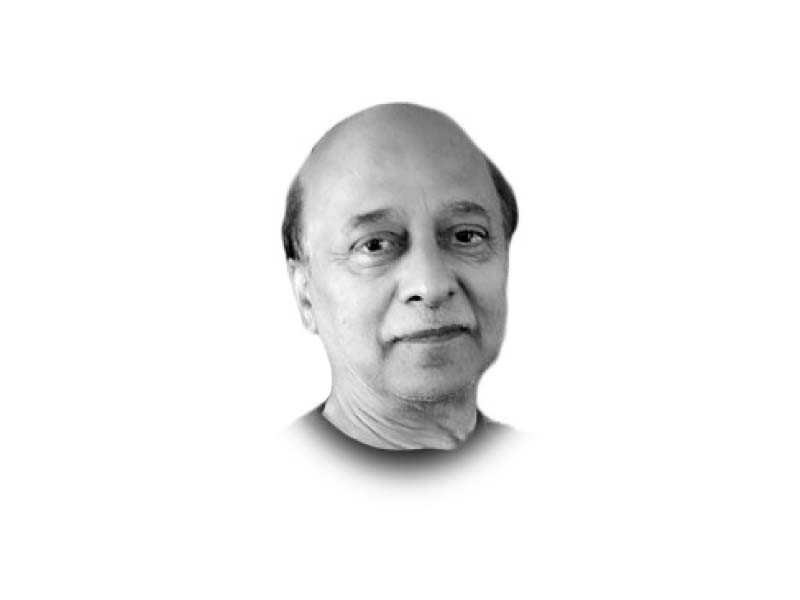 ---
In the November 8 mid-term election to the US House of Representatives and the Senate, over 40 Indian-Americans made it to various offices across the country. Five of them — Shri Tanedar, Dr Ami Bera, Ro Khanna, Raja Krishnamoorthi and Pramila Jayapal — are now part of the 'Samosa Caucus' in the new-look Congress.
What challenges does the 'Samosa Caucus' — they call themselves so — represent for a politically embattled and economically struggling Pakistan? What future does a country — where the elite have thrived at the cost of the dominant majority — have in view of the galloping Indian-American influence in the US political economy?
Let's first see how this influence spawns the American landscape.
A key speechwriter for President Joe Biden is Vijay Reddy, an Indian American. Biden had, as of Sept 2022, appointed 130 Indian-Americans to key positions in his administration. This is the best representation thus far from a community that makes up around 1% of the 330 million American population.
Two Indian-Americans, Manu Asthana and Madhu Beriwal, are part of Biden's 26-member National Infrastructure Advisory Council which advises White House on how to reduce physical and cyber risks, and improve security and resilience of the nation's critical infrastructure sectors.
Another Indian-American, Ajay Jain Bhutoria, is a member of the President's Advisory Commission on Asian Americans, Native Hawaiians and Pacific Islanders.
Prominent Indian-Americans who won in the mid-term election to various state legislatures include Arvind Venkat, Tarik Khan in Pennsylvania; Salman Bhojani and Suleman Lalani in Texas; Sam Singh and Ranjeev Puri in Michigan; Nabeela Syed, Megan Srinivas and Kavin Olickal in Illinois; Nabliah Islam and Farooq Mughal in Georgia; Kumar Bharve in Maryland; and Anita Samani in Ohio. The victors also include four Mayors.
"Led by Sunder Pichai of Google and Satya Nadella of Microsoft, there are over two dozen Indian-Americans heading US firms. Among others are Shantanu Narayen of Adobe, Vivek Lall of General Atomics, Punit Renjen of Deloitte, and Raj Subramaniam of FedEx. This is something to be proud of," said Raj Panjabi, a Senior Director for Global Health Security and Biodefence on the White House National Security Council at a celebration 'Azadi Ka Amrit Mahotsava' by 75 Indian-American organisations at the US Capitol. The theme for the celebration was Stronger Together: US-India Partnership.
Panjabi underlined that "the US-India Strategic Partnership is grounded in our shared commitment to the rule of law and the promotion of human freedom and dignity."
Whether or not such slogans would pass the test of principles and morality, the expansion of the Samosa Caucus in the US Congress stands out as the irreversible rise of the Indian-American influence in the power corridors. This represents an incredulous upward mobility of the Indian diaspora in the US, where as many as 82 Muslims also made it to various representative positions in the mid-terms.
This must indeed be worrisome for Pakistan, as the PDM government and the establishment struggle to douse flames from Imran Khan's rhetoric on the "consequences of the regime change", the quest for rule of law and 'haqeeqi azaadi', it is becoming increasingly problematic for Islamabad and Rawalpindi to make a case in Washington.
Khan's latest vow for "good relationship with all including the US in future" sounds good but the key question is whether detractors would agree to 'move on' instead of repeatedly using the 'conspiracy narrative' that Khan had woven since March 27.
Pakistan will certainly not perish without good relations with the US. But it will not either move forward if it continued to radiate hostility towards Washington, where policymaking currently is directly or otherwise influenced by the dozens of Indian-Americans around Biden. An intrinsic dislike — if not hatred — of Pakistan is natural for these key advisers. Our ruling elite will push the country into even deeper crisis and global isolation if they refuse to acknowledge the weight of the Indian-Americans in White House, State Department and the US Congress.
Published in The Express Tribune, November 17th, 2022.
Like Opinion & Editorial on Facebook, follow @ETOpEd on Twitter to receive all updates on all our daily pieces.
COMMENTS
Comments are moderated and generally will be posted if they are on-topic and not abusive.
For more information, please see our Comments FAQ